Belize company formation and registration offers privacy and protection from lawsuits. There are options such as the Belize LDC and Belize IBC. The next step is to open a bank account in the country.
Belize International Business Company or Belize IBC legislation provides substantial benefits for the establishment of a corporation that does not operate within Belize. You will receive your articles of incorporation, business memorandum and corporate seal. We will establish a bank account in a Belize bank.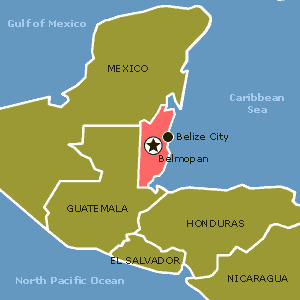 The Belize LLC equivalent is the Belize LDC. LDC stands for "Limited Duration Company." The Belize LDC is a tax flow-through entity. Thus, the company, itself, pays no tax. Instead, the tax responsibility, if any, passes through to its owner(s). Because Belize does not tax the owner, the amount due depends on the jurisdiction in which the owner resides and whether or not the owner resides in a country that taxes worldwide income. These companies are very much like the the limited liability company (LLC) that exists in the U.S. They also bear similarities to the GmbH that exists in Germany as well as the "Limitada" found in many Latin American countries. Similar to an LLC, the internal affairs are documented in an "operating agreement" instead of corporate by-laws.
Therefore, the company is an LLC bearing an alternate name. The LLC in a few jurisdictions have 30-year lifespans. An LDC, on the other hand, has a 50 year lifespan. Thus, the memorandum of association of the company will contain verbiage that contains the company's duration to fifty years. At the end of this time, the company can be renewed. The name of one of these structures will contain the name "Limited Duration Company" or its three-letter abbreviation.
OffshoreCompany.com has relationships with large, secure, convenient banks in Belize. You will receive the legally required local registered agent. We also offer a program where we will provide you with a phone number, fax number and forward the mail for your Belize IBC. The major benefit is that you can have a bank account that is in the name of your private Belize Corporation. The Belize bank account will not be in your name. It will be in the name of your Belize offshore company. So, you your Belize company can do business with other countries or shield money from those who would like to take your money in a lawsuit or to simply store funds for a future emergency.
In addition to the Belize LDC you can also take advantage of the virtual office service offered offshore. This gives a legitimate business presence for your company with mailing address, phone number and/or fax number.
Belize Offshore Company Services
A Belize LDC can be established by using the number or form located here on this page.