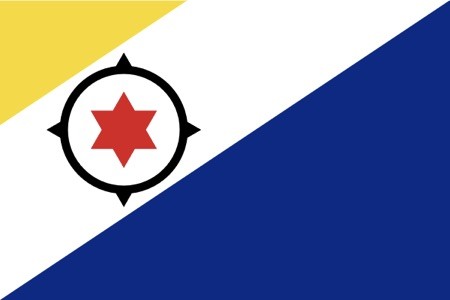 A Bonaire Private Limited Liability Company (BV) provides foreigners with a flexible type of offshore corporation.
In Dutch, the private limited liability company is called a "BeslotenVennootschap" (BV).
Background
Bonaire is an island in the southern Caribbean just off the coast of Venezuela. It is internationally famous for scuba diving and snorkeling in its coastal reefs and in the Bonaire National Marine Park.
Up until October 10 of 2010, Bonaire was part of the Netherland Antilles which ceased to exist on that date. Two of the other islands in the former Netherland Antilles chose to become separate autonomous partners in the newly formed Kingdom of the Netherlands: Curaçao and Sint Maarten.
Bonaire voted to remain under control of the Netherlands which considers it to be a special municipality.
Private Limited Liability Company (BV) Benefits
A Bonaire Private Limited Liability Company (BV) offers the following benefits:
• Complete Foreign Ownership: Foreigners can own all of the shares in the BV.
• Low Taxes: The profits tax imposed upon distribution to the shareholders is 5% for BV's approved by the Dutch government as resident Bonaire companies. Note: U.S. taxpayers must report all global income to their IRS. Everyone else subject to taxes on global income must report all income to their tax authorities.
• Flexible Management: The shareholders are free to manage themselves or appoint managers.
• Limited Liability: A shareholder liability limited to his or her contribution to the share capital.
• One Shareholder: Only one shareholder is required to form a BV.
• One Manager: The BV can decide to have only one manager who can be the sole shareholder or all of the shareholders can be the managers.
• English: Although Dutch and the native languages are the official ones, English is spoken by many residents.
Bonaire Private Limited Liability Company (BV) Name
The BV must choose a company name not similar to another company's name in Bonaire.
The company name must end with wither the word "BeslotenVennootschap" or its abbreviation of "BV".
Registration
New companies must register with the Chamber of Commerce. The Articles of Incorporation must be notarized including any later amendments requiring registering.
Foreigners may register by proxy using a notarized Power of Attorney for a local resident or a law firm or formation company to act as the legal representative of the applicant.
A Certificate of Incorporation will be issued upon approval.
Limited Liability
Shareholders liability limited to their contributions to the company's share capital.
Articles of Incorporation
The Articles of Incorporation allow flexibility not seen in other countries. For instance, the Articles can establish that the shareholders could be held liable for the BV's debts. Or, the Articles can provide total liability for all debts upon the company. The Articles may stipulate different ways for the BV to dissolve.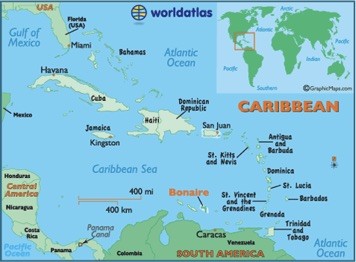 Shareholders
Only one shareholder is required to form a BV. Shareholders may be natural persons or legal entities. Natural persons may be citizens of any country and may reside outside of Bonaire. Legal entities may be incorporated in any country.
Only registered shares are permitted for a BV. If preferential rights will be provided with the shares, they should be clearly described in the Articles. Delivery of shares can only occur in the manner provided by law.
Management
The BV may be managed by shareholders. This differs from other countries who often require directors or officers to comprise of the management structure. The law does not require a "Board of Managing Directors" for a BV. The shareholders are free to decide how the company will be managed including solely by themselves.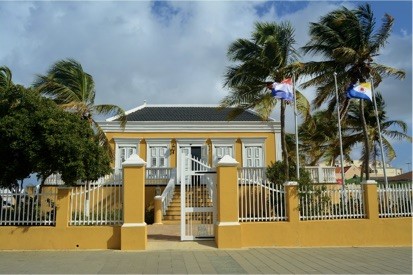 Under this legal concept, the management of a BV may resemble that of a partnership "Commanditairevennootschap", a limited partnership "Vennootschaponder firma", or a general partnership "Maatschap". However, the BV remains a separate legal entity able to sue and be sued in a court of law in its company name.
If directors or managing officers are not appointed, the annual shareholders' meeting will take the place of a directors or managing officers meeting.
An independent Supervisory Board is permitted which will not be regulated by law.
Taxes
Beginning on January 1, 2011 Bonaire abolished their corporate profit tax and replaced it with a "yield tax". Therefore, all business profits are not taxed until they are distributed, thus a "yield" tax. The yield tax rate is 5% imposed upon distribution.
To qualify as a Bonaire company application must be made with the Netherlands Tax Office which grants Bonaire residency status for tax purposes if the company shows that:
1. The BV has at least three local employees and leases (or owns) part of a commercial building valued at least $50,000 USD. Or
2. Total sales were no more than $80,000 USD while the total assets did not exceed $200,000 USD; and the company did not engage in trust (fiduciary) activities, insurance, or financial services.
Failure to meet one of the two above-mentioned exceptions results in the full Dutch corporate profit tax rate of 25% applying. In addition, the Dutch withholding tax of 15% will apply to the recipients.
Note: U.S. residents and all other subject to worldwide income taxation must disclose all income to their governments.
Accounting
BV's must file annual accounts which are audited by an independent auditor. The annual account consists of a financial statement which has a balance sheet, a profit and losses statement, and explanatory notes. A reader should be able to surmise the BV's financial status regarding its liquidity and solvency.
Annual Meetings
The annual meeting of shareholders is a requirement. However, meetings can be held anywhere in the world and by electronic means.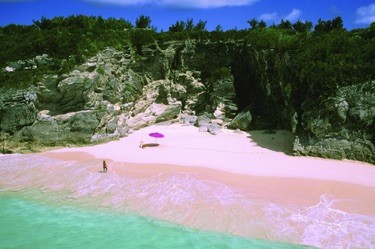 Public Records
Everything filed with the Chamber of Commerce is accessible to the public. However, privacy is maintained by using a proxy applicant so the names of the beneficial owners remain private. Shareholders names are not included in the public records.
Time for Formation
Expect the entire process of preparing the Articles of Incorporation, registration, and approval to take up to one week.
Shelf Companies
Shelf companies are not available in Bonaire.
Conclusion
A Bonaire Private Limited Liability Company (BV) provides these benefits: complete ownership by foreigners, low taxes, one shareholder who can be the only manager, flexible management, limited liability, and English is popular in Bonaire.