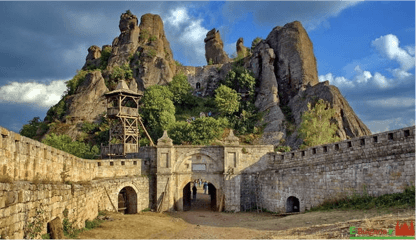 A Bulgaria Private Limited Company (OOD) resembles a British limited liability company. Foreigners receive limited liability and can own all of the shares in an OOD.
Single shareholder companies are also available which are called 'EOOD" companies in Bulgaria. In an EOOD company, the sole shareholder can also be the only director of the company who can also be foreigners.
Background
Bulgaria is a South Eastern European country and a member of the European Union (EU). Bordered by the Black Sea, Greece and Turkey, along with Serbia and Romania. It is officially known as the "Republic of Bulgaria". Its currency is the Bulgarian Lev (BGN).
In 1946, it became part of the Soviet Eastern Bloc as a socialist state until 1989 when it was granted independence. Currently, its political system is described as a "unitary parliamentary constitutional republic" with an elected one house national assembly and a prime minister and a president.
Bulgaria Private Limited Company (OOD) Benefits
A Bulgaria Private Limited Company (OOD) offers these types of benefits:
• Total Foreign Ownership: Foreigners may own 100% of the shares.
• Limited Liability: A shareholder's liability is limited to his or her contribution to the share capital'
• One Shareholder and One Director: Only one shareholder required who can also be the only director for better control.
• Low Capital: The required minimum share capital is currently only 2,500 Euro.
• Low Tax: The corporate tax rate is 10%. However, U.S. taxpayers must disclose all income to the IRS. Others paying income taxes on global income must also report all income to their governments.
• EU Member: Bulgaria has been a member of the European Union (EU) since 2007. EU membership opens doors for doing business with other EU members.
Bulgaria Private Limited Company (OOD) Name
OOD's must select unique names not similar to any other company or legal entity's name in Bulgaria.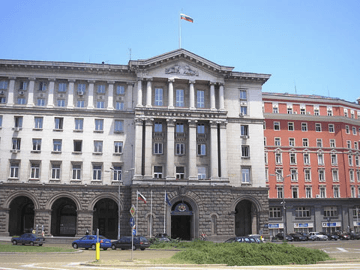 Proposed company names must first be approved by the National Registry before applying to become a company. Name checks prior to applying are available.
The suffix "OOD" must appear at the end of the company name.
Limited Liability
Shareholders' liabilities are limited to their contributions towards the company's share capital.
Incorporation
An OOD must execute a Memorandum of Association and Articles of Association. Prior to applying for incorporation, the OOD must appoint a sole director to manage the company or a board of directors.
The incorporation procedure involves:
• Selecting the company name, verifying its availability, and reserving the name;
• Drafting the Articles of Association and Memorandum of Association;
• Raising the share capital of 5,000 Bulgarian Leva (currently 2,500 Euro);
• Obtaining a Bank Certificate verifying the deposit of at least 70% of the share capital;
• Appointing the sole director or the board of directors;
• Registering with the local district court's Commercial Register; and
• Waiting for the publication of the district court's decision in the State Gazette.
If the OOD intends to do business in Bulgaria, or hire employees after the company registration completion, the following government agencies must be registered with:
• National Statistical Institute to receive the BULSTAT number which must be done within three days after the company registration.
• Register with the territory division of the National Social Security Institute.
• Register with the territory tax office within 14 days after the company registration.
Shareholders
The minimum requirement to form an OOD is one shareholder. As mentioned above, a single shareholder not intending to add other shareholders may elect to form the company as an EOOD. The OOD allows for growth by adding shareholders.
No restrictions on residency or nationality exists for shareholders. Natural persons or corporate entities may become shareholders.
Director
Only one director is required to be appointed. A sole shareholder may become the only director.
Bulgaria poses no restrictions upon the citizenship or residency of directors. Therefore, a local director is not required.
Share Capital
The required minimum share capital is 5,000 BGL (currently 2,500 Euro) with 70% being paid up prior to incorporation.
The minimum nominal value for a share is 10 BGL (currently 5 Euro).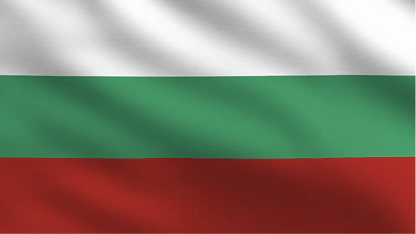 Registered Agent and Office
Every OOD must appoint a local registered agent and have a local registered office address which may be the same one as the registered agent.
Taxes
Currently, the corporate tax rate is 10%.
The income tax rate is also 10%. Non-residents earning all of their income outside of Bulgaria pay no income taxes.
Note: U.S. taxpayers must report all global income to the IRS. All others subject to worldwide income taxes must also declare all income to their tax authorities.
Accounting
OOD's must file annual financial statements. However, companies designated as either "Small or Medium Sized Enterprises" (SME) can file simpler financial statements. All account filings are made with the Commercial Register.
Appointing an auditor is required for most companies. However, a SME is not obligated to appoint an auditor.
Annual General Meeting
OOD's must conduct an annual general meeting of the shareholders.
An EOOD is not required to hold an annual general meeting since the sole shareholder is also the sole director with no other directors or shareholders to hold meetings with.
Incorporation Time
If all filed documents are in order, the incorporation process may take five business days.
Shelf Companies
Shelf companies are available to purchase in Bulgaria.
Conclusion
A Bulgaria Private Limited Company (OOD) has these benefits: complete foreign ownership, limited liability, low corporate tax rate, one shareholder who can be the sole director, low share capital, and membership with the European Union.