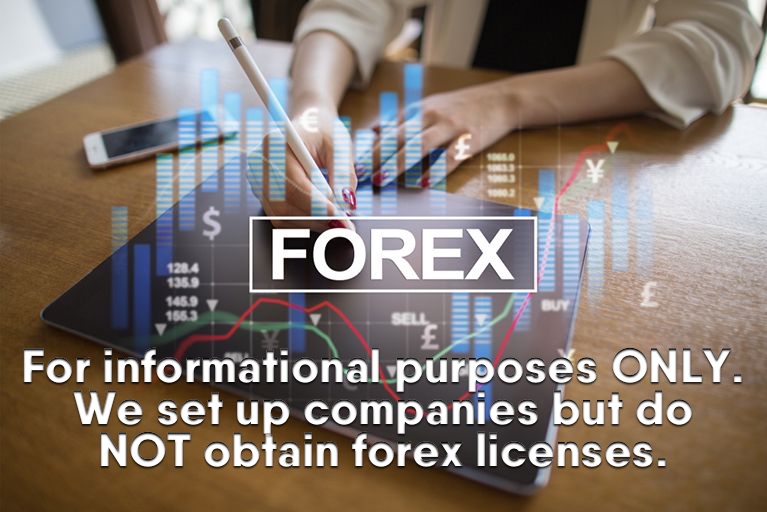 We have special insight on how to establish offshore companies that can trade in the forex markets. You have all of the benefits of the offshore company, such as increased privacy and asset protection, with an Fx account in the name of your business, similar to an offshore bank account or offshore stock brokerage account. In order to open your currency trading account, a simple application, proof of citizenship, proof of residential address and, in some cases, a reference letter from your current financial institution are all that is typically necessary to start your own foreign exchange company. Your company can be formed in any jurisdiction and the FOREX trading account can be held with a number of safe and private institutions of your choice.
Unlike the stock market, which is a long-term strategy that may return 12% per year over a long-period of time, the Fx market has so many different currencies in which to trade with daily price swings, many Fx traders are earning 12%-15% per month. The fluxuations in the Dollar and the Euro have resulted in some fantastic profits in only a short time.
Whereas we cannot guarantee returns, we can assure you that we can form a company for you and provide you documentation to open your Fx account so that you can begin trading in this potentially lucrative arena right away.
Trading Currency for Profit
Trading currency with the intent to make money, simply means buying a currency when you believe it will go up in value. When you purchase a currency and its value increases, you sell it back and increase your investment. There is a considerable amount of features to currency trading that are attractive, such as the biggest market available with round-the-clock trading action and you can get started with a little money. Trading currency requires an individual to be able to see trends and trend indicators, each person should grow their appetite for risk based on their experience in trading. You can see live currency rates in the table below.
Foreign Exchange
Prior to 1998 the foreign exchange market was only available to Global Corporations, Banks and Currency Dealers. This is the biggest financial market with yields in the Trillions. Foreign exchange simply means selling an amount of one currency and buying an amount of another simultaneously.
At the top level of the FOREX market is made up of the biggest commercial banks and dealers of securities. This creates a top tier market made up of these huge banks which accounts for half (or more) of all trades. These are generally major transactions where the trade spread (difference between buy and sell prices) is generally better. After the interbank market, there are smaller banks and big corporations who need to pay expenses and employees in other countries. You can jump into the foreign exchange market and trade currency using your own private offshore company and Fx account.
Currency Converter
You can start your Fx trading from anywhere in the world with an Internet connection. You can create a demo account with a Broker and practice trading. Applying your lessons and making mistakes is part of the learning experience. When you're ready to start making money, you can begin with just a few hundred dollars. It's recommended that you keep records and document your success and create strategies based on what's working for you.
Trading only requires an internet connection and your skills. It's important to learn about Forex trading, the terminology used and other features, such as "leveraging", "pip spreads", etc. Currency values fluctuate based on geopolitical, socioeconomic and other factors, it's important that you understand what factors drive currency values and make education and information a big part of your trading routine. We highly recommend that you seek legal and tax advice in order to keep in compliance with legal requirements. There are many resources available to learn when to buy and sell different currencies, these include several good books, videos and online forums.
There are many ways to get started – Our offshore company and Fx account service gives superior asset protection and may cost less to trade.
Trading in the Forex Market can be lucrative, exciting and immediately rewarding. Many people have honed their currency trading skills and have created a new life – working from anywhere through an internet connection. This is possible through your own company abroad with banking and Fx accounts in world's safest offshore jurisdictions for asset protection and privacy.
A small investment and the ability to ride the learning curve can bring healthy profits to even the newest investor. Our service combines the features of the Foreign Exchange Market with the privacy and asset protection from some of the strongest and tested offshore jurisdictions in the world.