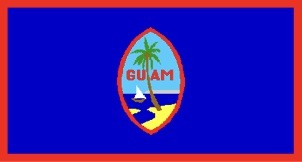 A Guam Limited Liability Company (L.L.C.) offers foreigners limited liability protection along with only one shareholder for formation. Foreigners may own all of the shares in a L.L.C.
The Guam Code Title 18, Chapter 15 governs all companies' formation, legal activities, and dissolution.
Background
Guam is an island located in the western Pacific Ocean. It is the largest island in the Mariana Islands group in Oceania which is a region near Australia.
Guam was originally colonized by Spain in 1668. However, the United States captured the island of Guam during the Spanish-American War in 1898 and became a U.S. territory. In 1941, just after the Pearl Harbor attack, the Japanese captured Guam and held it for two and a half years until U.S. soldiers re-captured the island in 1944.
Currently, Guam is an unincorporated United States territory. Guamanians are U.S. citizens by birth. Its political system is described as a "territorial presidential constitutional republic" with the U.S. President as its head of state.
Guam's time zone is 18 hours ahead of the U.S. Pacific Time Zone.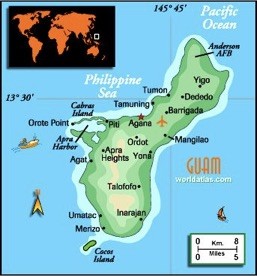 Benefits
A Guam Limited Liability Company (L.L.C.) offers many benefits like:
• Total Foreign Ownership: Foreigners may own all the shares in a L.L.C.
• Limited Liability: Shareholders' liabilities limited to their contributions towards the company's share capital.
• One Shareholder: L.L.C.'s only require one shareholder who can choose not to appoint directors, managers, or officers for better control.
• English: As a U.S. territory, English is the official language in Guam.
LLC Name
The L.L.C. must choose a unique name totally unlike any other company name previously registered in Guam. As there is no online method to verify if a proposed name is already registered, applicants must either visit or call the government of Guam to ask about name availability.
The company name must end either with the words "Limited Company" or "Limited Liability Company" or their abbreviations "L.C." or "L.L.C.".
Limited Liability
A shareholder is protected from liability beyond his or her contribution to the L.L.C.'s share capital.
Registration
New companies must file their Articles of Organization with the Department of Revenue and Taxation along with the filing fee.
Upon approval, the taxation office will issue a Certificate of Organization whereby the L.L.C. can begin conducting business outside of Guam.
L.L.C.'s wishing to conduct business within Guam must obtain a business license from the Department of Revenue and Taxation General Licensing and Registration Branch. There is a One Stop Licensing Center to quickly obtain a business license in one business day. Business licenses are issued according to the category of business activity including: retail, service, wholesale, and other.
Operating Agreement
L.L.C.'s are governed by their Operating Agreement (OA). The OA dictates who makes important decisions along with how and when they are made. The OA also prescribes members' managerial and financial rights, duties, and how the business operates.
Articles of Organization
The Articles of Organization are similar to other jurisdictions' Articles of Incorporation or Articles of Association. The Articles must include the following information:
• The L.L.C.'s name;
• Whether perpetual duration or a definite lifespan period;
• The L.L.C.'s purpose;
• The registered office address in Guam;
• The name and address of the registered agent;
• Total capital amount in cash and description of assets with agreed upon value;
• Additional contributions to be made by members and when they will be made;
• Provisions for succession of directors, officers, and members in case of death, resignation, retirement, removal, bankruptcy, and any event which curtails a member's membership;
• If the L.L.C. appoints managers, a description of how the company will be managed along with the names and addresses of the initial managers and how successors are appointed;
• If management will be performed exclusively by members, the names and addresses of those members; and
• Any other terms or conditions regarded as important.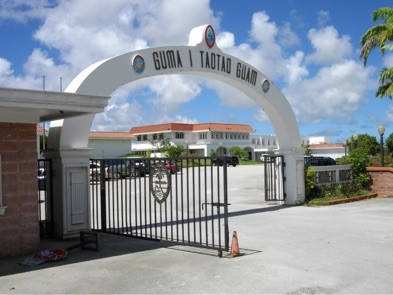 Shareholder
Only one shareholder is required to form a L.L.C. No restrictions exist preventing non-residents and citizens of other countries from purchasing shares in a Guam company.
Management
There are no requirements for either directors, managers, or officers. Each L.L.C. has the option to appoint them or not.
Registered Agent
Every Guam Company must appoint a local resident as the registered agent who officially can accept legal documents and government notices on behalf of the company.
A physical address in Guam is also necessary which can be a formal office or just using the registered agent's office address.
Appointed registered agents must file a written statement accepting the appointment.
Annual Reporting
A Sworn Annual Report must be filed by every L.L.C. with the Director of Revenue and Taxation. The report must provide the following information:
• The L.L.C.'s name;
• Organization date;
• Registered office address;
• Names and addresses of all managers (includes outside managers and members);
• Brief statement describing the type of business conducted.
Taxes
Tax returns are filed with the Guam Tax Commissioner. The tax year is the normal calendar year.
The corporate tax rate on profits for 2017 is 35%. Worldwide income is taxed after the standard deductions.
Note: U.S. taxpayers must still report all income earned with a Guam L.L.C. to the IRS even though Guam is a U.S. Territory. All others paying taxes on income generated worldwide must also declare all income to their tax authorities.
Time for Formation
Expect the complete process to take up to one week.
Shelf Companies
Shelf companies are not available in Guam.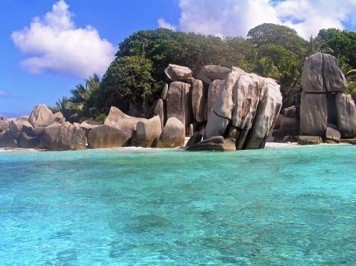 Conclusion
A Guam Limited Liability Company (L.L.C.) provides these benefits: complete foreign ownership, limited liability, one shareholder, management only an option, and English is their official language.