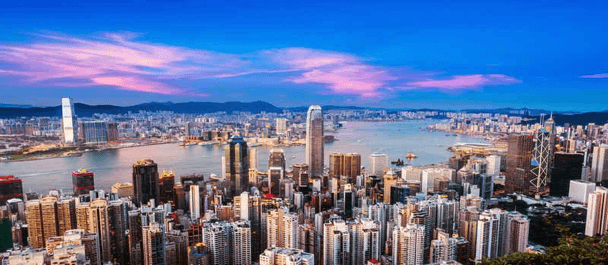 Form a Corporation in Hong Kong – Introduction
Hong Kong company formation and bank account opening for the company has become popular for those who want to set up offshore corporations. Hong Kong is part of the People's Republic of China, but houses a different type of legal system, following the standards of English common law.  That's because for nearly 100 years, Hong Kong was part of the British Empire until 1997.  English is widely spoken amongst its population.  In all of Asia, only Singapore comes close to offering incorporation benefits that Hong Kong does.
Benefits Hong Kong Company Setup
There are many benefits to foreigners seeking Hong Kong company registration. These benefits include the following:
Residency not Required: It is not mandatory to have residency in Hong Kong to set up a corporation. However, to qualify for non-residential incorporation (offshore owners not residing in Hong Kong), corporations must hire a secretary and obtain a registered office address in Hong Kong.
Low Incorporation Fees: Regarding the Hong Kong Company formation costs, in addition to the required registered agent /registered office and setup fees, the total cost of incorporation fees to be paid to the government of Hong Kong is 1,730 HKD for initial registration, as of this writing. Businesses wishing to incorporate also must pay 250 HKD to obtain their Business Registration Certificate in order to conduct business in Hong Kong. This does not apply to offshore corporations conducting commerce outside of Hong Kong. Hong Kong Company formation services, such as this one, can get your company established quickly and easily and at a reasonable cost. There are numbers and a form on this page to seek further input.
Low Corporate Tax Rate: The tax rate for Hong Kong corporations operating outside of the jurisdiction is 0%. The tax rate for operating a corporation in Hong Kong is 16.5% of profits. So, as long as the corporation retains its offshore status by not conducting business in Hong Kong, no taxes are levied. Furthermore, offshore corporations are allowed to import items from China and sell them in Europe or the United States and avoid paying taxes as long as the profits come from outside of Hong Kong's jurisdiction.
However, one thing to remember about taxation in Hong Kong is that the exemptions from corporate taxes do not apply to individuals who are subject to income taxes in their home countries. For instance, if you own a Hong Kong corporation which pays you a salary, your wages will be subject to income taxes in the country in which you reside if it taxes worldwide income, or in some countries, the income of the corporation itself.
Low Capital: Your corporation must provide an upfront registered capital, but compared to what is typically required by other jurisdictions; this cost is relatively low. The required upfront registered capital in Hong Kong is 10,000 HKD.
Freedom to Conduct Business: Hong Kong allows quite a bit of freedom in operations for its offshore companies. Your corporation can conduct business anywhere in the world.
Corporate Bank Accounts: Your corporation can open up a multi-currency corporate bank account. Most of these accounts provide e-Banking features to make your offshore banking activities easy, quick, and electronic.  Furthermore, certain banks in Hong Kong are recognized worldwide (HSBC and Hang Seng Bank, for example), which makes global banking much easier.  In addition, Hong Kong corporations  are allowed to open bank accounts outside of Hong Kong if they so choose.
Ideal Location: Hong Kong's location also makes it a prime location to access mainland China. Furthermore, the Closer Economic Partnership Arrangement (CEPA) with Hong Kong allows exclusive mainland China markets access, which benefits Hong Kong corporations. For instance, many offshore corporations in Hong Kong include mainland Chinese partners who can open doors for opportunities in China quick and easy.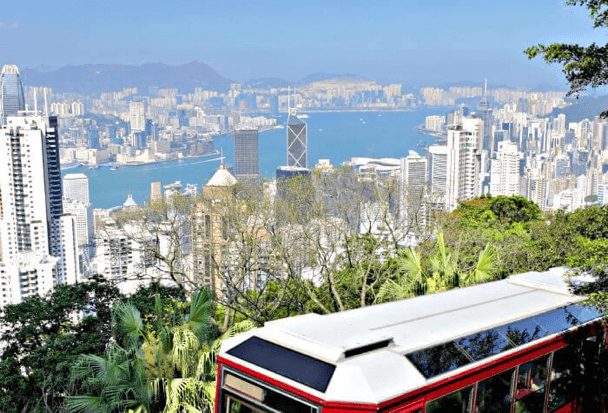 Hong Kong Company Formation Requirements
There are a few things a corporation must consider before deciding to form offshore incorporation in Hong Kong.  These include:
Trading Company: Corporations can no longer open a sole trading company in Hong Kong unless obtaining residential status.  However, a limited company can be opened without having to obtain residency.  A foreigner has the option of traveling to Hong Kong to open the company, but this is not a requirement.  A limited company simply needs to maintain an office and secretary in Hong Kong.
Office & Secretary: Hiring a secretary in Hong Kong is a relatively easy process.  Finding an office to rent is more involved.  However, several agencies exist that can help you obtain the required office for 5-6,000 HKD each year.  Furthermore, not only are these agencies typically provide experienced secretaries for many companies.  The same agencies also provide a registered office in Hong Kong.
Registration: Your corporation can be formed easily without traveling to Hong Kong.  A corporation has the option of registering faster online.  Registration for corporate status in Hong Kong typically takes place through your chosen agency, as you will complete the necessary documentation with them and then pay your fees.
Corporate Name: To start the documentation process, you need to pick a unique name for your company and have your agency make sure that no other Hong Kong Corporations have the same name.
Identification: Next, provide a copy of the corporation owner's passport along with a second document proving residency (like a driver's license), and completion of a basic questionnaire about the business as well as the names of the directors and shareholders must be completed.
Registered Agent: Upon completion of providing these documents, your registered agent will help set up your corporation by completing the electronic registration process. This process is short and fast with many foreigners reporting completion under two hours once the appropriate documentation is received by your agent.
Certificates: Once registration is complete, the corporation will be provided with a Certificate of Incorporation and Business Registration certificate.
Hong Kong Corporation Conclusion
The speed, ease, and affordability of forming an offshore corporation in Hong Kong have attracted many foreign investors.  Because of the benefits, which Hong Kong offers to its corporations, and its unique location to the Chinese markets, many business opportunities exist.