An Iceland Limited Liability Company (LLC) is also called a Private Limited Company. Foreigners are allowed to own 100% of the LLC. However, the only industries whose companies cannot be owned by foreigners are: fishing, fish processing, aviation, and energy.
This is a very popular form of business in Iceland because of its protection of owners, ease with formation, and amount of control which can be exerted by the owners.
Background
Iceland is an island nation located in the Northern Atlantic Ocean. Its official name is "Icelandic Island".
Its political system is a unitary parliamentary republic with a President, Prime Minister, and a Legislature.
Benefits
An Iceland Limited Liability Company (LLC) obtains these benefits:
• 100% Foreign Ownership: Foreigners can own all the shares of a LLC.
• Limited Liability: The owners are responsible up to the amount of share capital they contributed.
• One Shareholder/Director: Only one shareholder (who can be a foreigner) is required to form a LLC who can be the sole director.
• Low Minimum Share Capital: The minimum authorized share capital for private limited liability companies is low.
• Low Electricity: The electricity costs are the lowest in Europe.
• English: English is a compulsory subject in every school. As a result, English is spoken by most citizens.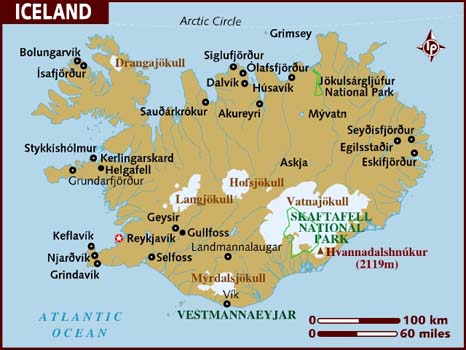 Company Name
The LLC must choose a name not used by any other Iceland legal entity. The Iceland name for a private LLC is "einkahlutatelag" whose abbreviation is "ehf" which must be included at the end of the company name.
Registering the LLC
The LLC must be registered with the Iceland Register of Limited Companies which is part of the Iceland Director of Internal Revenue in the Register of Enterprises division (Fyrirtækjaskrá).
Currently, the registration fee is 130,500 ISK (approximately $1,228 USD) including costs for an identity number and the publication of the LLC formation notice in the "Legal Gazette".
Private LLC's must register within 2 months from the date of their Memorandum of Association or Charter and all the share capital must be paid.
A limited company has no rights or obligations until it has been registered. Until registration the owners bear full liability for all commitments.
Required Documents: The following documents are required when registering the LLC: Articles of Association, Memorandum of Association or Charter, Record of Minutes of the meeting establishing the LLC, and official registration form. When in kind contributions are made to the share capital, a special Memorandum must be filed where specialized assessors attest to the value of each in kind item.
Articles of Association
When registering with the government, a Memorandum of Association document is filed which contains a Draft Articles of Association including the names and addresses of the Founders, shares subscription price, and payment for the subscribed capital. In addition, the Draft must contain the company name, physical location address, company objectives, board of directors' names, share capital, and fiscal year. The formal Articles of Association will be approved by the shareholders during a general meeting and filed with the Register of Limited Companies within two months from the date of the Memorandum of Association.
Limited Liability
Liability is limited to their share capital. The owners do not have a personal liability for the companies' commitments, debts, or liabilities.
Shareholders
The LLC can be formed by only one shareholder from any country. Shareholders can be natural persons or legal entities. A single owner can comprise the entire Board of Directors. There is no limit on the number of shareholders.
The owners of private LLC's are called "shareholders" and their contributions are arranged into shares which reflect their percentage ownership in the company.
Normally, all shareholders have equal rights in the company based on their percentage ownership. However, the Articles of Association may divide shares into special classes including those not having voting rights.
There are no share certificates issued to shareholders. However, a LLC can issue Ownership Certificates from the company's share register verifying percentage of ownership are allowed which are not negotiable instruments like share certificates would be.
Granting loans to shareholders of private LLC's are prohibited.
Management
There is no requirement to appoint a manager.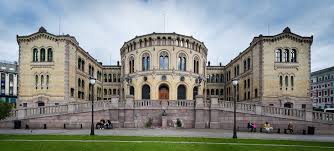 Board of Directors
An Iceland LLC must have a Board of Directors (unless it is singularly owned) which is responsible for the control of the company accounts and finances and acts solely in the best interests of the company.
Since 2013, Icelandic private LLC's with at least 50 employees must follow gender equality with the makeup of their Board of Directors and managers.
Minimum Share Capital
The share capital, 500,000 ISK (currently approximately $4,700 USD), must be paid into the company prior to its recording in the Register of Limited Companies. However, share capital contributions can be paid in like kind instead of cash, such as office furniture, computers, technical equipment, etc.
When the LLC is established, the shareholders commit to paying the share capital they subscribed to within a specified time limit. When selecting to pay in like kind, the items must be specified in a Memorandum with specialized assessors stating the value for each item.
Registered Office and Agent
Every LLC must have a registered office address in Iceland along with a local registered agent.
Taxes
The corporate tax rate is 20%.
LLC's must file an annual income tax return even if they did not earn a profit or show losses. The official filing date is the end of May. However, if the filing is performed by a professional auditing company, the filing time is extended until September 1st.
Accounting and Auditing
Every LLC is required to appoint an auditor who will audit the annual accounts.
Annual General Meeting
An annual general meeting of shareholders is required. However, a single owned LLC is not required to hold any meetings.
In 2006, Iceland allowed private LLC's to conduct electronic shareholders and board meetings with the exchange of documents electronically.
Public Records
The Register of Limited Companies records are available to the public.
Time for Registration
It is estimated that registration and approval of the LLC may take up to two weeks.
Shelf Companies
Shelf Companies are available for purchase to speed up the registration process.
Conclusion
An Iceland Limited Liability Company (LLC) obtains these benefits: 100% foreign ownership, limited liability, only one shareholder (who can be a foreigner) is required who can also be its sole director, low minimum share capital, low electricity costs, and English is widely spoken.