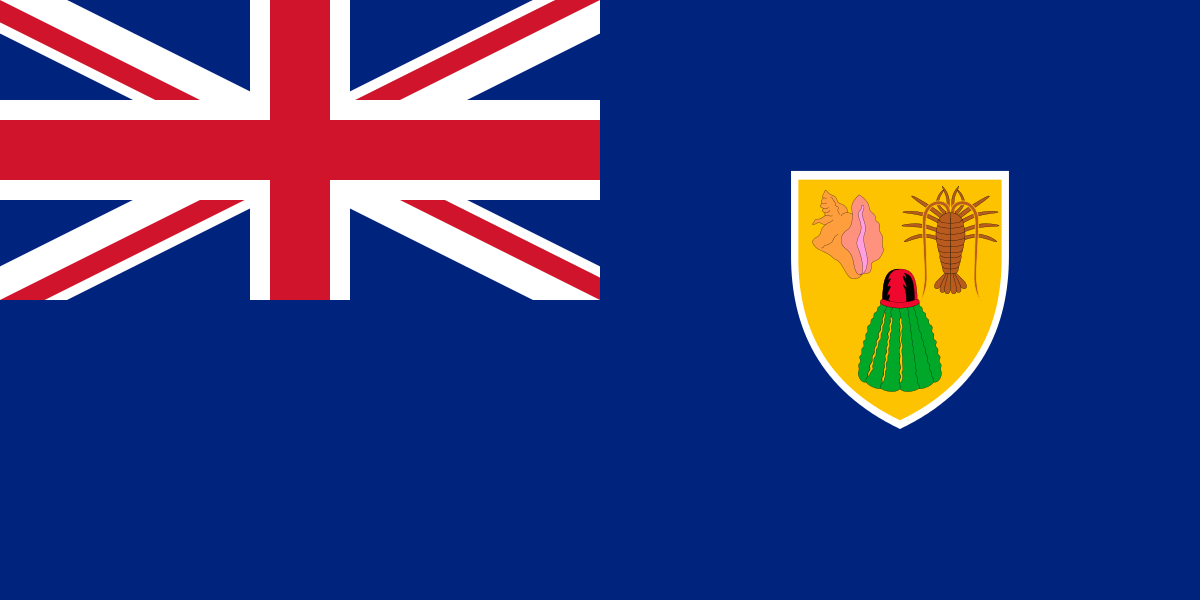 Turks and Caicos IBC / International Business Company laws have been in existence since 1981 making it one of the oldest jurisdictions for IBC's.
The Turks and Caicos Companies Ordinance 1981 (amended 2014) governs the formation, activities, and dissolution of an IBC.
Background
The Turks and Caicos Islands (TCI) are located in the West Indies of the Atlantic Ocean. The population is estimated at 32,000. Their primary industries are tourism and being an offshore financial center.
TCI is a British Overseas Territory and its political system is a Dependency under Constitutional Monarchy which is England's Queen Elizabeth II. It has a legislature (House of Assembly) with a Premier and a Governor.
Benefits
Turks & Caicos Islands International Business Company (IBC) enjoys these benefits:
• Tax Free: There are no taxes of any kind. Note: American taxpayers and others residing in countries taxing global income must declare all income to their tax agencies.
• 100% Foreigner Owners: Foreigners can own all the shares in an IBC.
• Privacy: Maximum anonymity and confidentiality exists for every IBC.
• No Currency Exchange Controls: Every foreign currency can be imported or exported without any exchange controls.
• U.S. Dollar: The U.S. Dollar is the official currency.
• English: As a British Dependency, English is the official language.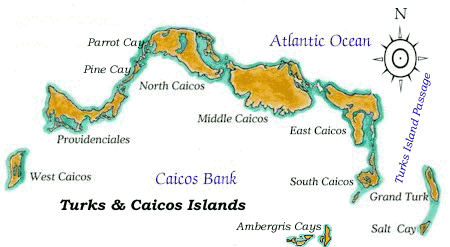 Turks and Caicos International Business Company (IBC) Name
Every IBC must select a company name different from all other legal entities. Company names may be in English.
Either one of these words "Corporation", "Limited", "Incorporated", "Societe Anonyme", or "Sociedad Anonima"; or one of their abbreviations "Corp.", "Ltd.", "Inc.", or "S.A." must be included in the IBC's name.
None of the following words will be allowed in a company name: "bank", "assurance", "building trust", "trust", "royal", or "trustee".
Restricted Business Activities
The IBC cannot conduct trade within its borders. In addition, the following types of professional services activities are prohibited: banking, assurance, insurance, reinsurance, and managing funds.
Also, an IBC cannot solicit funds from the public or offer its shares for sale to the public.
Strict Confidentiality
Both the Confidential Relationships Ordinance of 1979 and the Companies Ordinance of 1981 (including 2014 amendments) make it a criminal offense for anyone to disclose confidential information about any TCI company or even make threats to reveal any information which includes who the owners, shareholders, or directors are. The penalties for violating this law are up to 3 years in prison and a maximum fine of $50,000 USD.
Formation
The following documents must be filed with the Companies Registry:
• Memorandum and Articles of Association;
• Filing incorporation documents;
• Appointment of first Directors;
• Organizational Minutes for the first Meeting of the Board of Directors; and
• Documents transferring initial subscriber's share.
Once all of these documents are filed and approved, the Companies Registry issues a Certificate of Incorporation.
In addition, an applicant may petition the Governor to guarantee that the IBC will be exempt for any type of taxes for 20 years from the date of incorporation. If approved, the Governor will issue an Exemption Certificate.
The names of the shareholders and directors will not be part of the public records.
Shareholders
The minimum number of shareholders is one. Corporate shareholders are allowed.
Nominee shareholders are allowed for more privacy.
Beneficial owners are never disclosed by the government.
The law permits bearer shares, redeemable shares, registered shares, preference shares, shares with no par value, and shares with or without voting rights.
Directors
The minimum number of directors is one. A director can be of a citizen of any country and does not have to be a resident in the TCI. Corporate directors are also permitted.
Nominee directors are permitted.
Minimum Share Capital
There are no requirements for a minimum share capital. The typical authorized share capital is $5,000 USD with a minimum paid up share capital of $1 USD. But, these are just a suggestion. There is no required minimum total capital. All capital can be in any foreign currency.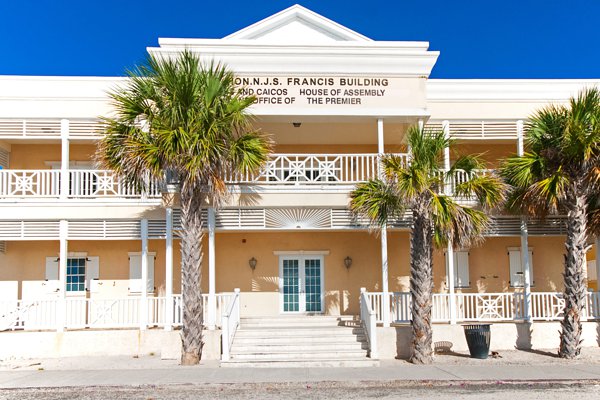 Registered Office and Registered Agent
The company must maintain a registered physical office address in the Turks and Caicos Islands. Every IBC must appoint a local licensed registered agent to receive service of process and official notices. The registered agent's office can be used as the IBC's registered office address.
Accounting and Audits
No requirements exist for filing financial statements or conducting audits. Companies are free to maintain their accounts, books, and records in any manner they wish.
Taxes
There is no corporate, income, capital gains, inheritance, or gift taxes in the Turks & Caicos Islands. In addition, there are no local (municipal) taxes and no stamp duty.
No annual tax returns are required.
Note: American taxpayers and others residing in countries taxing global income must declare all income to their tax agencies.
Annual General Meetings
There are no requirements to hold any type of meetings. However, shareholders holding more than 15% of the issued shares are entitled to call a general meeting for the purpose of a special resolution. If a meeting is called, it can be held anywhere in the world.
Public Records
The public does not have access to government public records. In addition, the names of the shareholders and directors are not part of the public records.
Time for Registration
It is estimated that registering an IBC may take up to two weeks.
Shelf Companies
Shelf companies in the Turks and Caicos Islands are available for purchase for a ready-made registered company.
Conclusion
Turks & Caicos Islands International Business Company (IBC) enjoys these benefits: totally tax free income, 100% foreigner owners, complete privacy, U.S. Dollar economy, no foreign currency controls, and English is their official language.