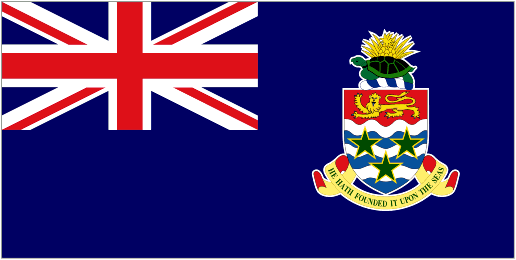 Cayman Islands Banks. With a population of just under 60,000 and comprised of only three islands, Cayman Islands is a tiny Caribbean nation. But don't let its size fool you. The Cayman Islands is a giant in the world of offshore banking.
It offers several advantages. It has a strict regulatory body, which can be partly credited for the Island's long and successful financial services history. In addition, you will find some of the world's best financial experts at the Cayman Islands. They, as well as their clients, are drawn to the vibrant financial scene and lucrative investment opportunities. Cayman is politically and economically stable and has an excellent telecommunications infrastructure. There are no exchange controls, which means funds can transfer in and out of the islands with no amount restrictions. All these factors help make Cayman Islands offshore banking one of the post popular in the world today.
Caymanians tend to take issue with their country being labeled as a 'tax-haven.' With the negative connotations attached to the term, it's easy to see why. A close scrutiny of its offshore banking industry reveals it to be a tax-neutral environment, rather than a tax haven. Tax neutrality leads to tax efficiency, not tax avoidance.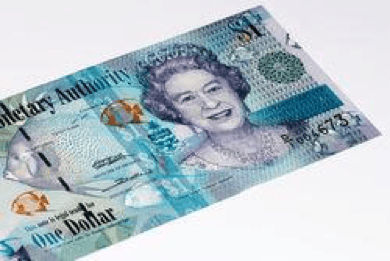 Cayman Islands Banking
There are a total of 212 banks open for business in this 264-square kilometer Caribbean island. All but a handful of these banks are international or offshore banks. This means they are allowed to transact business only with individuals who are not residents of the Cayman Islands. The Cayman Islands offshore financial services industry is the sixth largest in the world. It holds around six percent (6%) of the world's total banking assets, or $1.7 trillion. Clearly, this small nation is a force to contend with in the offshore financial services industry.
The success of Cayman Islands as an offshore financial center can be partly attributed the Cayman Islands Monetary Authority (CIMA). CIMA is a regulatory body that supervises the financial services industry throughout the islands. It makes sure the country's financial services providers enjoy a wide latitude of operational freedom while meeting strict international standards. At the same time, CIMA places the needs and goals of its clientele at the forefront of its financial regulations. This balancing act, perfected over decades, contributes much to Cayman's success as an international banking center.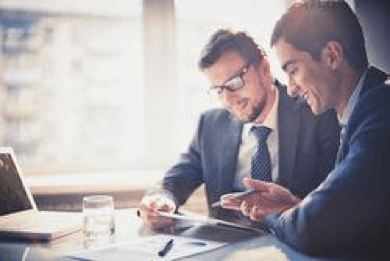 Cayman: Offshore Financial Services Experts
Forty-seven of the top 50 banks in the world have some type of presence in the Cayman Islands. In addition, leading accounting firms, as well as several world-wide investment companies, are well-represented in Cayman. It takes more than experienced bankers and astute financial planners to make an international finance center succeed. A wide array of professional contingent service providers must also be readily available. This would include lawyers, fund managers, and insurance companies, to name just a few. You can find all of them at Cayman. This degree of expertise, experience and talent in the finance services industry is difficult to match elsewhere.
Investment opportunities abound in the Cayman Islands. CIMA alone regulates over 9,000 mutual funds. In addition, thousands of hedge funds hold more than one trillion U.S. dollars in assets. There are also 740 captive insurance companies on the islands with $88 billion in assets, most of them from North America. The range of investment options in the Cayman Islands is virtually limitless. Little wonder these idyllic islands attract more than just vacationing sun worshipers and beach lovers. The financial services expertise and investment prospects available on the islands are giving the sun, sand and sea a fair run for the visitor's money.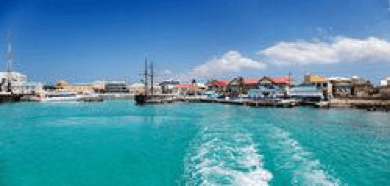 Political and Economic Stability
Cayman has long enjoyed a stable political history. The islands are a British overseas territory and operate under a parliamentary democracy. This safe and placid political background, coupled with the islands' strict regulatory system, help create an environment that has proven to be conducive to the growth of the financial services sector through the years.
The citizens of Cayman Islands enjoy a high standard of living. Their average income and GDP per person is roughly at par with the United States. As a matter of fact, Cayman Islands has the 14th highest Gross Domestic Product in the world. There is little doubt that this economic stability is a direct benefit of the islands' successful financial services industry. In turn, this economic stability helps fuel the growth of the financial services sector. Happy citizens will not riot or resort to illegal trade that can upset the stability of their country. The political and economic stability of the Cayman Islands is an added security blanket for your assets.
For a tiny island nation in the middle of the Caribbean Sea, Cayman Islands has a highly sophisticated telecommunications infrastructure. In today's world, financial decisions and transactions often need to be completed in minutes, if not seconds. For this to go off without a hitch, you need reliable telecommunications facilities. Cayman Islands has that, which further accounts for its success as an international financial center.
Cayman also allows the free transfer of funds, in or out of the islands, in any currency. It does not impose an exchange control and gives depositors the freedom to open and maintain an account in the currency of their choice. This can help facilitate business transactions immensely, perhaps spelling the difference between concluding a deal successfully or losing it completely.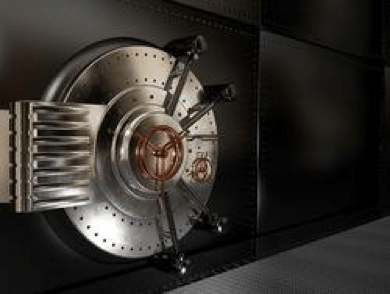 Cayman Islands Banking Secrecy
The entire offshore banking industry has long suffered from a rather shady reputation. Offshore locations, including the Cayman Islands, were seen as protectors of the rich and crooked. They throw a cloak of anonymity over the identity of their clients, shielding them from the scrutiny of the world. At the same time, they turn a blind eye to the less-than-legal sources of the assets contained in their banks.
In truth, Cayman Islands is fully compliant with the requirements of the OECD, the Organization of Economic Cooperation and Development. As part of their participation in this world-wide organization, Cayman has established strict money laundering regulations. Cayman banks do not play a complicit role in illegal cloak-and-dagger operations. If evidence of illegal activity is found connected with the assets in a Cayman Islands bank, it will be reported. But if you earned your money the traditional way, which is through hard honest work, you have nothing to fear. Your assets will be safe and secure in a Cayman offshore bank. It is perfectly legal for Americans to open and maintain a bank account in the Cayman Islands.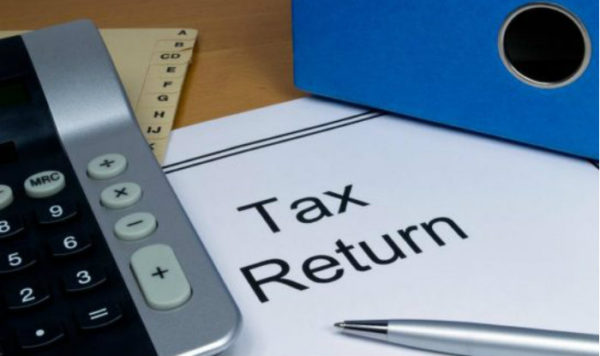 Tax Neutrality, Not Tax Haven
Offshore jurisdictions are often thought of as tax havens. This implies that they actively and knowingly withhold tax information from a depositor's home country. In so doing, they help their clients 'save' money, since they avoid paying a huge tax bill to their governments. As far as the Cayman Islands is concerned, this is a misconception. Cayman laws provide for the acceptance of internationally recognized tax standards, just like the UK and the U.S. In addition, Cayman Islands recently signed the FATCA, the Foreign Account Tax Compliance Act. FATCA requires offshore banks to report all their American accounts with more than $50,000 in assets.
Cayman is a tax neutral jurisdiction. It's true that you and/or your Cayman Islands business will not be taxed by the Cayman government. However, you are still obligated to report your earnings to your home country. What the experts in the islands do is assist you in integrating the tax laws of your home country with your Cayman accounts. There are legal tax loopholes in the tax codes of virtually every country in the world, including the U.S. These ambiguities, not an offshore jurisdiction's illegal backroom deals, allow individuals and companies to hold billions of dollars in assets in offshore accounts. The advanced financial services available in Cayman lead to tax efficiency, not tax avoidance.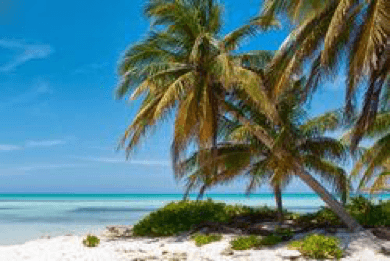 Conclusion
Despite its size, the Cayman Islands has quite an impressive presence in the offshore banking industry. CIMA regularly monitors the financial services sector to make sure it continues to deliver top-notch service to its international clients. Cayman boasts of some of the best financial minds in the industry who are drawn to its thriving financial services business. A politically and economically stable country, Cayman Islands is an ideal home for your hard-earned assets. Additionally, you are guaranteed easy access to your liquid assets held in a Cayman bank. There are no exchange controls and the islands have an excellent telecommunications infrastructure.
Cayman Islands has worked hard to create a tax-neutral environment that maximizes the tax advantages in their clients' home countries. It avoids the term 'tax haven' because of the negative connotations it evokes. The offshore banks in the Cayman Islands operate under international transparency laws. The country is a signatory of FATCA, proof that it acknowledges the tax responsibilities of its clients who hold U.S. citizenship.
In the final analysis, Cayman Islands banks help you maximize the earning capacity of your assets. That it does this while legally minimizing your tax accountability is part of what makes this fly-over speck of islands a go-to destination in the offshore industry.