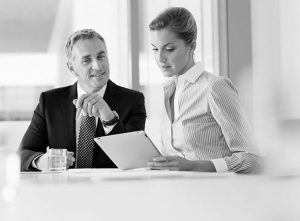 FREE Consultation
GET MORE INFORMATION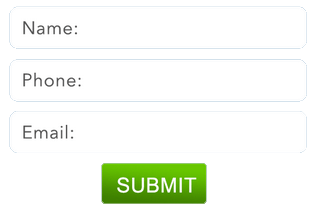 Real Answers by Experienced Professionals.
Ask questions about offshore banking, company formation, asset protection and related topics.
Call Now 24 Hrs./Day
If consultants are busy, please call again.
1-800-959-8819
Incorporation Costs
With any offshore company incorporation there are fees paid to the jurisdiction's government office, license division, compliance division, statutory regulatory agency and others that comprise the entire cost of incorporating your offshore company. In some cases, notary, courier and small administration fees are included in the cost of incorporating. All of the costs of incorporating your company are included in the packages.
Nevis is a popular jurisdiction due to the strong privacy and asset protection statutes as well as simplicity and cost effectiveness. Forming offshore companies can cost anywhere between $1585 in Nevis and $17,000 in China depending on where you are incorporating and what type of business structure(s) are being formed. All of these are "package" costs or prices vary depending on the government filing fees and legal requirements and are all included in the when you pay for the offshore incorporation service.
OffshoreCompany.com has strong relationships with foreign government officials and we hand deliver your prepared articles to the government office for recording for priority filing. We employ professionals who work in our offices to ensure the highest quality filing service and handle your offshore company incorporation each step of the way, no matter what country in which you chose to incorporate.
Offshore Incorporation Prices
All of these are complete package costs to incorporate offshore companies in the jurisdictions listed. These include all government and administrative fees, as well as the OffshoreCompany.com service fee. Prices are subject to change.
| | |
| --- | --- |
| Offshore Jurisdiction | Cost |
| Anguilla | $2810.00 |
| Bahamas | $1995.00 |
| Barbados | $4495.00 |
| Belize | $1495.00 |
| Bermuda | $7807.00 |
| Brazil | $2984.00 |
| British Virgin Islands | $1545.00 |
| Cayman | $3745.00 |
| China | $16,100.00 |
| China (Wholly Foreign Owned Enterprise LLC) | $8400.00 |
| Cook Islands | $5375.00 |
| Cook Islands Asset Protection Trust | $12,995.00 |
| Costa Rica | $1745.00 |
| Cyprus | $4935.00 |
| Denmark | $10,720.00 |
| Dominica | $1495.00 |
| Hong Kong | $2875.00 |
| Hungary | $10,120.00 |
| Iceland | $9995.00 |
| India | $1995.00 |
| Ireland | $1995.00 |
| Isle of Man Exempt | $4810.00 |
| Isle of Man LLC | $4035.00 |
| Isle of Man Resident | $2485.00 |
| Isle of Man Trust | $3425.00 |
| Israel | $4700.00 |
| Jersey | $4075.00 |
| Labuan | $8345.00 |
| Liberia | $2700.00 |
| Liechtenstein | $6125.00 |
| Luxembourg Holding | $12,940.00 |
| Luxembourg SOPARFI | $13,090.00 |
| Malaysia | $7470.00 |
| Malta | $6825.00 |
| Mauritius GBC I | $6070.00 |
| Mauritius GBC II | $2685.00 |
| Mexico | $2995.00 |
| Netherlands | $10,720.00 |
| Nevis | $1585.00 |
| Nevis LLC | $1585.00 |
| Niue | $2695.00 |
| Panama | $1495.00 |
| Philippines | $1595.00 |
| Puerto Rico | $995.00 |
| Russia | $3835.00 |
| Russian LLC | $3835.00 |
| Samoa | $2995.00 |
| Seychelles | $2300.00 |
| Spain | $3975.00 |
| St. Vincent | $2495.00 |
| Switzerland | $4825.00 |
| Turks and Caicos | $2995.00 |
| United Kingdom | $1095.00 |
| United Kingdom LLP | $1155.00 |
| Uruguay | $6470.00 |
| U.S. Virgin Islands | $1245.00 |
| U.S. Virgin Islands LLC | $1595.00 |
| Vanuatu | $4425.00 |