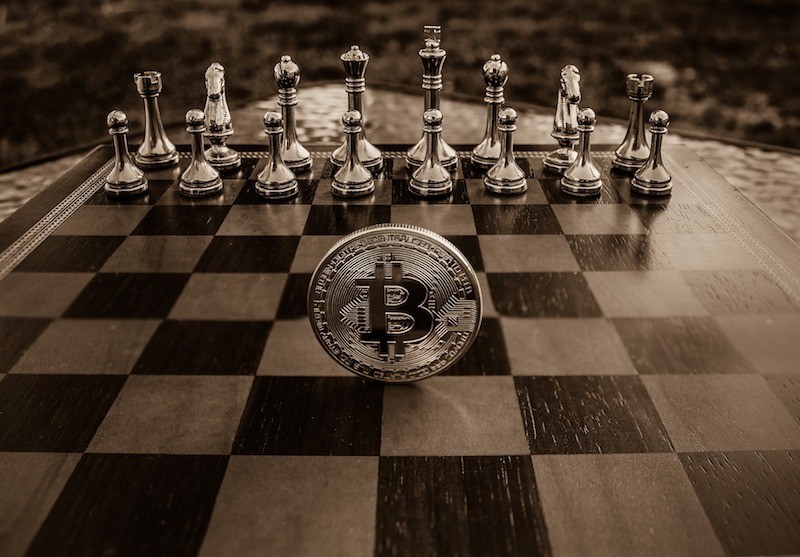 Which banks accept cryptocurrency such as Bitcoin? A number of banks have announced recently that they are limiting the purchase of cryptocurrencies like Bitcoin (₿). Complaints that banks are denying purchases of cryptocurrencies made with credit cards is nothing new. However, up until recently, this was just speculation on behalf of customers. The fact that these banks are putting actually policies in place which ban or limit the purchase of cryptocurrency represents a significant shift in the banking industry. In light of these recent announcements, many investors are wondering which banks are safe to use for holding cryptocurrency.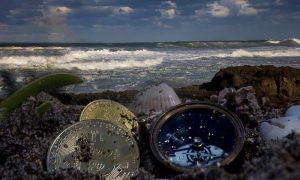 Why Banks Are Blocking Cryptocurrency Purchases?
If you want to know the best ICO countries or want to set up a cryptocurrency bank account, you will want to know this. The majority of banks which have announced that they are banning cryptocurrency purchases are located within the US. The main reason that banks usually give for blocking cryptocurrencies is that they are volatile. Other reasons include limited mainstream acceptance as a form of currency and increased risk of fraud or theft.
These assertions are based on recent fluctuations in the value of Bitcoin. A prolonged price correction recently caused a significant drop in the value of Bitcoin. Banks took this as an opportunity to place restrictions on the purchase of cryptocurrency.
When people purchase cryptocurrencies with credit cards, financial institutions are faced with increased risk. Because cryptocurrencies are volatile, purchases made with credit cards may not have enough value to cover repayment of the purchase.
The recent crackdown on cryptocurrency by US banks accepting cryptocurrency was foreshadowed by previous actions. Before this occurred, a number of major US credit card networks made changes to the merchant category code for cryptocurrencies. This new code allowed banks and card issuers to charge additional cash advance fees in relation to cryptocurrency purchases. The fees were added on top of the fees charged by exchanges which are used to facilitate cryptocurrency transactions. Extremely high interest rates rates often accompany these fees. Some banks have started charging up to 23.99%.
The change in the merchant category code for cryptocurrencies caused many people to speculate that further restrictions were on the way. These restrictions are not only happening on behalf of banks, however. The US government is also attempting to regulate cryptocurrency. The US government would like to regulate and tax all domestic cryptocurrency transactions. As a result, many US government agencies are taking a significant interest in cryptocurrencies. The International Revenue Service (IRS) has classified cryptocurrency as an asset. This means that tax can be imposed on cryptocurrencies just as it is with conventional currencies. The IRS has also used John Doe summons to require US traders of cryptocurrencies to report on the holdings of all accounts. The United States Security and Exchange Commission (SEC) is also trying to subject cryptocurrencies to the same regulations as conventional currencies. The SEC is now regulating initial coin offerings (ICOs) in the same way as initial public offerings (IPOs).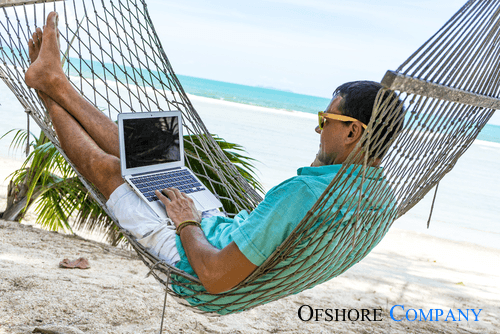 Set Up a US or Offshore Company
With the few US banks that open cryptocurrency accounts, they will want you to open the account in the name of a corporation or LLC. This is because they consider cryptocurrency a business. As such, you will need to first estate a company before opening your account. We recommend an LLC because of its simplicity, asset protection and tax benefits that most CPAs discuss. To set up a US company call us at 1-800-959-8819 or +1-661-310-2929.
Most offshore banks will not open accounts for US people or others who are foreigners to their jurisdiction. So, we have thousands of people calling our company to set offshore companies. Our customer, in turn, will open the offshore account in the company name rather than their personal name. So, setting up an offshore company is 100% necessary in almost all cases when opening up an offshore bank account in an institution that accepts crypto currency. We recommend a Nevis LLC (in the Caribbean, southeast of Florida) because of it asset protection, privacy and tax simplicity. To set up an offshore company call us at 1-800-959-8819 or +1-661-310-2929.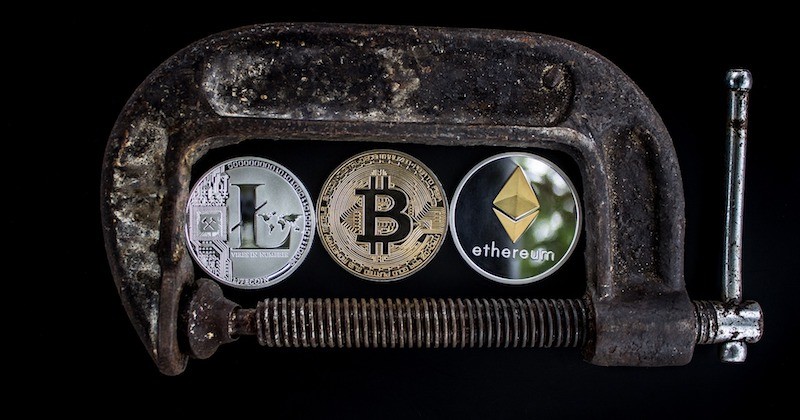 Which US Banks Accept Bitcoin?
That being said, which banks are left? Regulations have been imposed on cryptocurrencies by 69.2 percent of the banks which control the American credit card market. There are some banks in the US which are bucking the trend of banning cryptocurrency purchases.The following US banks are currently allowing cryptocurrency purchases.
USAA
USAA is one American bank which supports the use of cryptocurrency. The USAA mobile banking app even allows Coinbase users to check their cryptocurrency balances from their phones. The bank allows account holders to access Coinbase because the bank is also invested in the Coinbase exchange. USAA has become the first major US bank to invest in a cryptocurrency exchange. However, a number of account holders have reported issues with the bank blocking transactions using cryptocurrencies.
Simple Bank
Simple Bank is a US-based bank which works with a number of different cryptocurrency exchanges. Simple Bank allows account holders to buy and sell cryptocurrencies. Deposits made to Simple Bank accounts are FDIC insured. This is a huge advantage for those worried about the reliability of cryptocurrencies. However, Simple Bank account holders are required to be individuals who reside within the US. American citizens living abroad are cannot hold accounts with Simple Bank. Foreign nationals are also unable to open accounts with Simple Bank.
Goldman Sachs
Goldman Sachs announced in May of 2018 that the bank is planning to release tokenized US dollar coins. The US dollar coins are called Circle. Circle is a solution for people who want to use fiat tokens in order to make payments and trades in a cryptocurrency environment. Circle will be fully backed by the US federal reserve, just like the US dollar. Circle is based on an open source fiat stablecoin framework developed and governed by CENTRE. CENTRE is a governed network powered by price-stable crypto assets which will provide independent regulation of Circle.
Circle is being introduced by Goldman Sachs because the bank saw the need for a price-stable currency which could be utilized in the cryptocurrency market. It was created in response to fears that volatile currencies create significant issues regarding the settlement of contracts. Tokenized fiat money or fiat-pegged crypto assets are more stable than other cryptocurrencies according to the bank's argument. The primary advantage of Circle will be that it is not subject to the inflation and instability generally associated with other cryptocurrencies. This is because the bank is pegging the value of the coin to that of the US dollar. Critics, however, have commented that Circle is contradictory to the purpose of cryptocurrencies. Cryptocurrencies were designed to create a transparency in the financial market and free financial transactions from government regulation and banking industry influence.
There is a dramatic difference between the level of regulation to which banks and cryptocurrency are subjected. Cryptocurrency is currently not regulated by the US government. However, all US banks are regulated by the United States government. As a result, US banks are vulnerable to increased government scrutiny regarding the use of cryptocurrency. It is possible that this government regulation could include blocking transactions using cryptocurrency. The government could also compel US-based banks to disclose the names and holdings of US account holders with cryptocurrency. Adverse judgments or tax liens could also cause US accounts holding cryptocurrency to be garnished or seized. It is also important to note that while the above US banks currently allow cryptocurrency transactions, this could change at any time. For this reason, many knowledgeable investors are choosing to take their cryptocurrency offshore.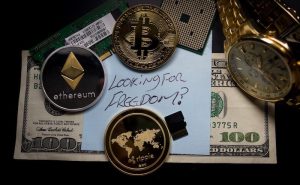 Best Offshore Banks for Bitcoin
The best choice for privacy and financial security is a cryptocurrency offshore bank account. Here are a number of choices. Keep in mind, you must first establish an offshore company before opening the account.
Banco Masventas
Argentina-based Banco Masventas announced on May 22, 2018 that it will allow cross-border payments using Bitcoin. The bank has formed a partnership with Latin America-focused exchange startup Bitex, which was founded in 2014. The regional bank will be using Bitcoin as a payments conduit in international transactions. This provides an alternative to Swift, the popular global provider of financial messaging services used by more than 11,000 financial institutions worldwide.
Fidor Bank
Fidor Bank is a digital bank which was founded in Germany in 2009. The bank was awarded the title of "Global Growth Company" by The World Economic Forum and Celent Banking Model of the Year 2015. Fidor has recently announced that it will partner with Kraken to operate a fully functioning altcoin bank. Kraken is a San Francisco-based bitcoin exchange. It is the largest bitcoin exchange in terms of euro volume and liquidity.
Change
Change is a crowd-funded blockchain project (ICO). The goal of Change is to provide banking functions to altcoin users. Change is offering a wallet for the storage of altcoins. It is also providing an altcoin spending card. Finally, Change is offering a marketplace which will aggregate premiere investment and insurance opportunities into a single platform. Change has partnered with the government of Estonia in order to validate their vision.
Worldcore
Worldcore allows users to hold multi-currency accounts. These accounts can be accessed via debit and virtual cards. Worldcore is currently the leading bank in the Czech Republic. It also offers a PayAnyCard. This card can be loaded with altcoins, which can be used like a debit card. The PayAnyCard can be used to produce various goods and services both on and offline.
Bankera
Bankera is the operational arm of SpectroCoin. Bankera aims to be a fully-functional bank. It will offer payment accounts, interbank foreign exchange rates, debit cards, payment processing, and lending. The bank will allow altcoins to be used as collateral for loans. Additionally, Bankera has announced that it will be launching a cryptocurrency exchange. The exchange will be launched in the second quarter of 2018.
Toronto-Dominion Bank (TDB)
While America is clamping down on cryptocurrencies, Canada is not. Several of Canada's largest banks are supporting cryptocurrency credit card purchases. This is the case as long as the purchase is accepted by MasterCard, Visa, Visa debit, or Interac. One Canadian bank which is allowing cryptocurrency purchases is the Toronto-Dominion Bank. The Toronto-Dominion Bank is worth noting because it allows cross-border banking with the United States. For those with existing TDB accounts in the US, the banking process may be simplified. However, the bank's strong presence in the United States could mean that policy changes may be forthcoming.
What Do I Do Now?
In order to open a cryptocurrency account you need open the account in a company name. You will also need an eligible introducer in order to open an account in most offshore banks. We provide both services. You can call the number above or complete the inquiry form on this page and discuss your needs with an experienced consultant who can help you get your account opened.