Where are the best countries for ICOs? Which jurisdictions offer the most benefits with the fewest regulations? Initial Coin Offerings (ICOs) offer significant liquidity and efficiency in capital formation. They do so while minimizing the cost of transactions. First let's talk about how businesspeople use ICOs.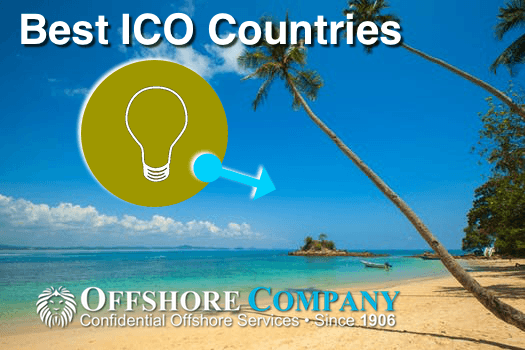 ICOs have been used primarily for the following purposes:
To launch new cryptocurrencies.
To start up new technology companies.
For existing companies to fund new business activities.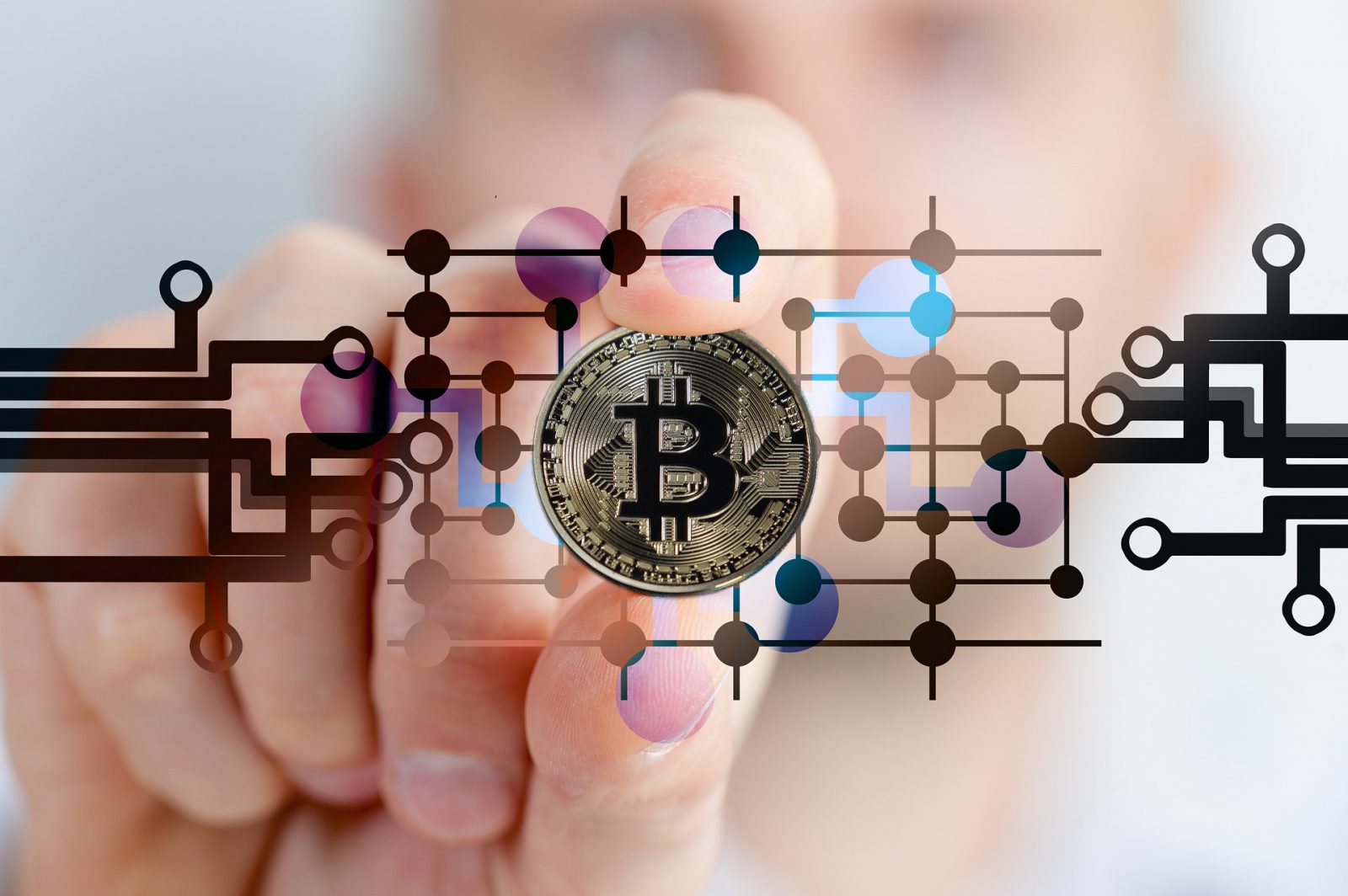 Why Move an ICO Offshore?
Initial coin offerings soared in popularity in 2017. However, it did not only attract the attention of the supporters. Many governments are currently taking steps to regulate initial coin offerings. The government of the People's Republic of China paved the way for a crackdown on ICOs; which was followed by enforcement actions in a number of other nations. In September of 2017, the Chinese government announced that it was officially banning ICOs. ICOs were labeled as being disruptive to economic and financial stability. The Chinese government also banned the use of tokens as currency on the market and barred Chinese banks from offering services relating to ICOs. The value of both Bitcoin and Ethereum plummeted in response to this decision. This was widely seen as a sign that other countries would begin to clamp down on initial coin offerings.
Facebook, Twitter, and Google barred advertising ICOs on their platforms in early 2018. The United States Securities and Exchange Commission (SEC) began to crackdown on ICOs as well. The government agency has started to regulate initial coin offerings in the same manner as initial public offerings. Moreover, not many banks accept bitcoin or other cryptocurrencies. There are almost no US Banks for Cryptocurrency as of this writing. For the above reasons, many startups are choosing to take their initial coin offerings offshore. They then place the proceeds in a safe and reputable offshore bank account. Our organization has helped several thousands clients establish offshore companies and bank accounts.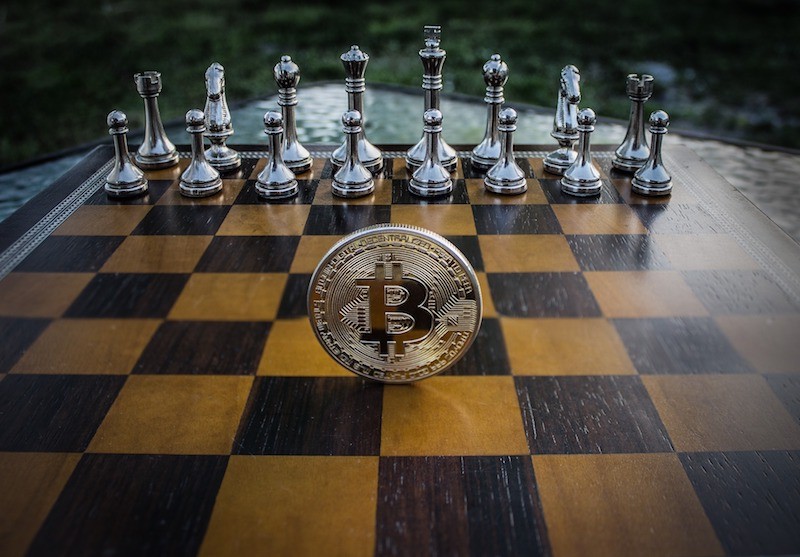 Best ICO Countries & Regulations
Once a startup decides to take its initial coin offering offshore, the logical next question is which offshore jurisdiction to choose. Here are the steps to take:
Choose your jurisdiction.
Set up a company in that jurisdiction. That is where we come in. We establish companies in all countries. Call 1-800-959-8819 in the US or Canada or internationally at +1-661-310-2929
Launch your ICO within the proper legal framework of that jurisdiction.
The following jurisdictions are considered favorable for hosting initial coin offerings: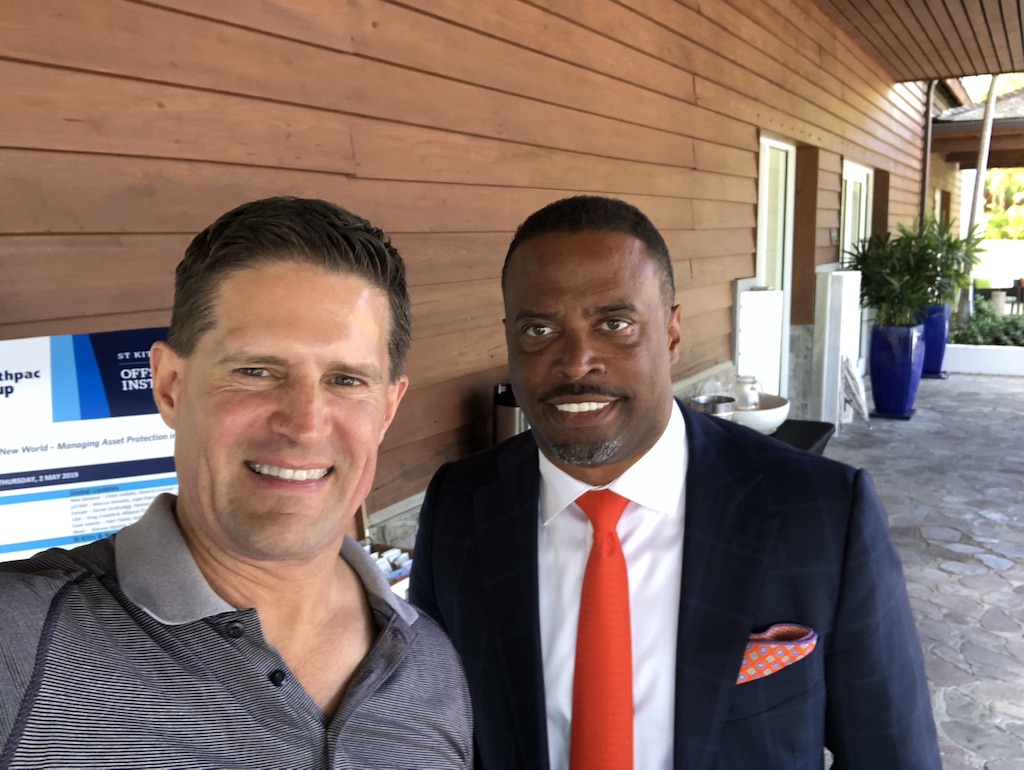 Nevis – #1 Choice
Nevis, is in the Caribbean Sea southwest of Florida. It is  part of The Federation of St. Kitts and Nevis. It is one of the most favorable jurisdictions in which to launch an ICO. The best legal structure for ICOs is a Nevis LLC. You will also need a physical address, which we can provide for a very reasonable fee. Plus you need a bank account. We can help with all of these requirements.
Nevis is unregulated as of this writing, when it comes to ICOs. So there are no known restrictions. Naturally, they have laws against fraud. So, when you launch your ICO within a Nevis LLC, be sure to keep you participant's best interest in mind. Moreover, that is the best philosophy for any business. As billionaire investor Warren Buffett repeatedly says, "We can afford to lose a little money; even a lot of money. But we cannot afford to lose a little reputation. Not even a shred." So, take it from a billionaire and operate honorably for he best of all parties. That is your best strategy for ICO success.
To get more information on establishing the best ICO corporate structure, such as a Nevis LLC, call 1-800-959-8819 in the US or Canada or internationally at +1-661-310-2929.
Russian Federation
The regulatory authority which would be responsible for overseeing ICO and cryptocurrency regulation in Russia is the Central Bank of the Russian Federation. The Central Bank of Russia has indicated that the regulation of cryptocurrencies and initial coin offerings is premature. Currently, the Russian government has not put forth any regulations to control ICO's, cryptocurrency, or distributed ledger technology (DLT).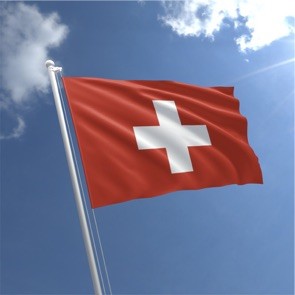 Switzerland
Financial transactions within Switzerland are regulated by the Swiss Financial Market Supervisory Authority (FINMA). FINMA has been very supportive of blockchain technology, citing many benefits for Switzerland's financial technology. Initial coin offerings in Switzerland are covered by money laundering, banking, securities and collective investment laws. However, FINMA is attempting to balance the advantages of ICOs with a desire to prohibit criminal activity. Any reported breaches of regulatory law will be investigated by FINMA.
Singapore
Initial coin offerings in Singapore are governed by the Monetary Authority of Singapore (MAS). In August of 2017, the MAS released guide which laid out the government's plan for the regulation of digital tokens. According to this guide, the MAS will only regulate tokens if they fall under the Securities and Futures Act (SFA). This only occurs if the purchasers of the cryptocurrency is linked to an ownership or security interest in the issuers assets or property. If these rights are attached to the currency, the issuer of the cryptocurrency must register with MAS. This is the case unless they are exempted for another reason. MAS has also issued a warning that individuals should not purchase cryptocurrencies which are considered securities. If the securities fall under MAS regulations, they will be subjected to conduct rules which concerns fair dealing. If these securities falls outside the MAS regulations, they will not be subjected to the fair dealing rules.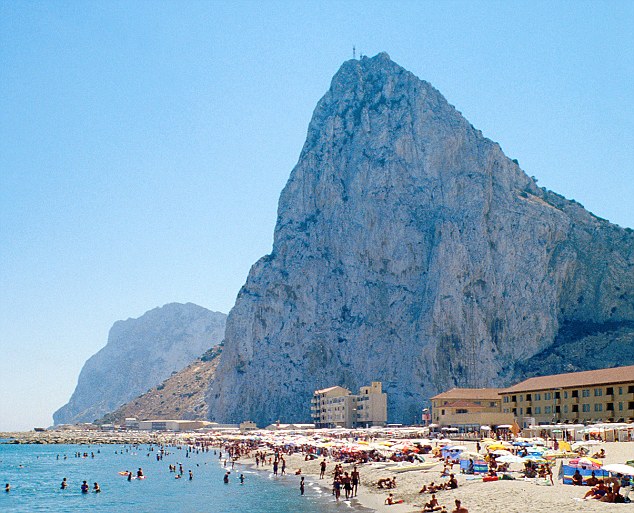 Gibraltar
Cryptocurrencies in Gibraltar are regulated by the Gibraltar Financial Service Commission (GFSC). The government of Gibraltar has taken notice to an increase in the use of DLT, cryptocurrency and exchanges. They introduced new regulations to address DLT, exchanges and cryptocurrency on January 1, 2018. Under these regulations, the GFSC views ICOs as unregulated means of raising capital in a venture or project. Most cryptocurrencies are not regulated under Gibraltar's securities law. This is because the founders of these currencies take steps to ensure that purchasers have no interest in the startup. In some circumstances, however,  tokens can fall under Gibraltar securities law. Tokens will be considered securities if they are equivalent to shares in a company.
Israel
The regulation of cryptocurrencies and ICOs in Israel is overseen by a committee formed especially for this purpose. This committee has been charged with laying the groundwork for future cryptocurrency regulation. So far, the committee has expressed general support for blockchain technology. It has also expressed interest in turning Israel into an "ICO hub". As of now, the overarching tone from the committee has been to embrace blockchain technology and become an "ICO hub". As a result, it is likely that forthcoming regulation will be favorable to ICOs and blockchain technology.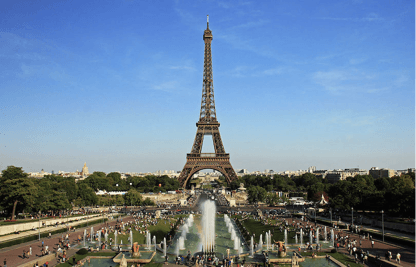 France
The organization responsible for regulating cryptocurrency in France is known as the AMF. Thus far, the AMF has taken the position that this technology is still not defined under French law. As a result, the agency is unsure how to regulate it. France has implemented a new program called the Universal Node to ICO Research & Network (UNICORN). Under this program, France will research the scope of regulation to be implemented. There are three methods of regulation which are being considered by the AMF. The first method involves promoting best practices with existing legislation. The second method involves extending the scope of existing legislation to include ICOs as securities. The third method involves proposing ad hoc legislation adapted to ICOs.
Spain
Spain does not currently have any laws on the books for regulating ICOs or cryptocurrencies. There are certain circumstances, however, where Spain's gambling laws can be applied to cryptocurrencies and ICOs.
Lichtenstein
Lichtenstein has only recently taken a stance on whether securities law can be applied to ICOs and cryptocurrencies. The Liechtenstein  Financial Market Authority recently released a fact sheet concerning ICOs and cryptocurrency. In this fact sheet, the government asserts that the applicability of securities and financial instrument laws depends on the rights which are attached to the tokens. Lichtenstein has established a fast track financial technology department to address these issues for corporations with questions. The Financial Market Authority issued the non-profit organization CBN a no action letter in December of 2017. CBN's ICO currency did not attach any right to assets or property. This has been widely viewed as an indicator of the government's position on companies engaging in ICOs and cryptocurrency activity.
Luxembourg
The regulatory authority which oversees cryptocurrency in Luxembourg is known as The Commission de Servellance du Secteur Financier. The CSSF has not issued any regulations regarding cryptocurrencies or ICOs.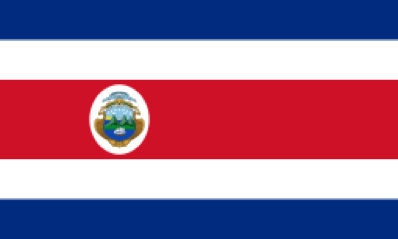 Costa Rica
The Costa Rican government has not taken a public stance on the regulation of ICOs, cryptocurrency or blockchain technology. As a result, ICOs, cryptocurrency, and blockchain technology are currently unregulated in Costa Rica.
Argentina
The Argentinian government has not released any opinion on ICOs and cryptocurrencies. The futures market of Mercado de Termino de Rosario, however, is considering applications related to bitcoin.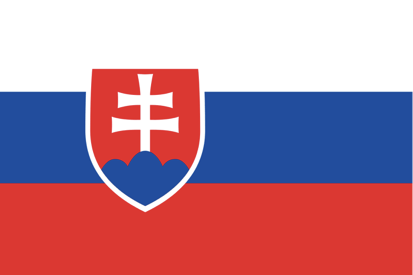 Slovakia
The National Bank of Slovakia handles the regulation of financial matters within Slovakia. The national bank takes the view that cryptocurrencies are not considered money. This is because the Slovakian government holds the belief that countries enjoy monetary sovereignty. The monetary policy of the country makes the regulation of cryptocurrencies very difficult. Cryptocurrencies also do not fall under the category of electronic money in Slovakia because they do not have monetary value.
The National Bank of Slovakia issued a public statement which said that "bitcoin does not have the nature of a financial instrument". As a result of this statement, cryptocurrencies do not fall under securities and financial instrument laws in Slovakia.
Slovenia
The Bank of Slovenia is responsible for regulated ICO activity which occurs within the nation's borders. The Slovenian government did issue a warning to investors about the dangers of ICO and cryptocurrency investment. However, they have declined to take a position on regulating ICOs and cryptocurrencies. Since then, there have been no regulations or position taken by the government beyond the formal warning.
The Prime Minister of Slovenia released a statement that the country is currently studying blockchain technology in hopes of  making Slovenia the blockchain hub of the European Union. The government is taking steps in this direction by creating a Blockchain Think Tank. This think tank allows companies a point of contact on compliance and development issues.
Myanmar
Officials in Myanmar have not taken a position on blockchain technology, ICOs, or cryptocurrencies. As a result, blockchain technology, ICOs, and cryptocurrencies are not currently regulated within the nation.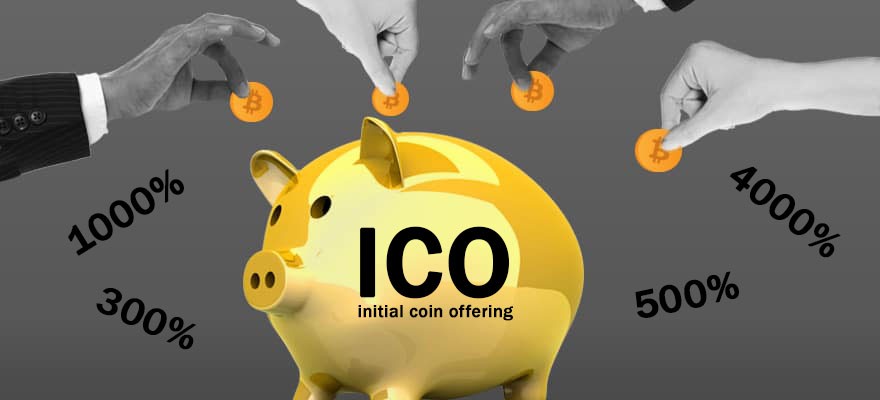 Best ICO Countries Conclusion
ICOs and token sales are currently unregulated in many nations. However, that does not mean this will always be the case. Furthermore, laws regarding securities, tax, AML/KYC, commodities laws, general fraud and tort, and other areas have the potential to affect ICOs. ICOs are also inherently international. Securing legal opinions in every country whose laws could potentially affect the ICO would be prohibitively expensive. Even if it were possible for a startup to seek legal counsel in every jurisdiction, doing so will not guarantee that the startup will avoid legal action. Plus, countries continuously change their laws. So, the best and most ICO friendly country today may not be the same one tomorrow. For these reasons, it is essential that startups interested in launching an ICO seek advice from experts with experience in multiple jurisdictions.