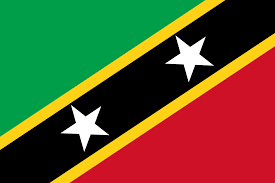 The Caribbean Island of Nevis has become one of the most attractive and convenient offshore company domiciles in the world by the enactment of the Nevis Business Corporation Ordinance 1984. The support of The Nevis Government in the development and administration of the corporate registry provides the international practitioner and investor with total cooperation and commitment unparalleled in the offshore companies industry.
When choosing an offshore domicile, the following factors should be considered and are provided for when you form a Nevis LLC or Corporation:
Political Stability
Governments Policy of Maintaining Offshore Haven Status
Confidentiality and Anonymity Provided by Statute
Tax Exemption Provided by Statute for an Offshore Corporation in Nevis
Excellent Communication Facilities
Accessibility of Offshore Haven.

The advantages of Nevis provide for a stable, convenient and discreet domicile to carry out business activity when the use of an offshore haven would be beneficial or necessary.
Nevis LLC
The Nevis Business Corporation ordinance 1984 is an exceptionally flexible international business statute incorporating both American corporation law and English common law concepts:
No taxes are imposed in Nevis Corporation upon income (Though you may need to report earnings to your country of residence or citizenship.).
Nevis has Limited Liability Company (Nevis LLC) law, which offers superior asset protection to corporation law of other jurisdictions.
Nevis asset protection provisions are superior to other countries
Nevis Corporation dividends or distributions which are not earned on the island
Annual reports or financial returns are not required to be filed
Principle office and records for an Offshore Corporation in Nevis may be located anywhere in the world
Directors, Officers and Shareholders need not be citizens or residents of Nevis
A corporation may act as Director and as Secretary
Bearer shares are permitted with a Nevis Corporation
Though Nevis may be income tax free in this regard, many countries tax citizens and residents on worldwide income. Check with a licensed tax advisor in your country.
Nevis Bearer Shares
Nevis allows bearer shares with the approval of the Regulator, that is, the Registrar of Corporations. The registered agent holds the bearer certificates for the owner. Plus, they will maintain a register of each bearer share. Anti-Money Laundering  (AML) and Combating the Financing of Terrorism (CFT). The Nevis Nevis Financial Services Regulatory Commission performs inspections to make sure the agents comply.
Types of Nevis Companies
Nevis offers corporations and limited liability companies (LLCs). The LLC's offer superior asset protection.
Nevis Incorporation Benefits
The main benefits for incorporating in Nevis are as follows:
Privacy of ownership – owners are not listed in the public records.
Asset protection – the Nevis LLC offers maximum asset protection
such that when a member ("owner") of an LLC is sued and a judgment results, there are provisions in the law such that the company and assets inside the company are protected from seizure.
Speed – A Nevis company can be established in 24 hours.
Price – Rather than the typical $5,000 to $8,000 for an offshore company, you can form a Nevis LLC for only $1685.
We meet or beat any competitor's pricing.

Nevis LLC & Offshore Company Services
Nevis LLC $1685
Nevis LLC plus Caribbean bank account $2,235
Nevis LLC plus Swiss Bank account $2,135
Nevis LLC plus Nevis Complete Management Program $3,685
Nevis Complete Management Package
Our $3,685.00 full management program contract will cover all of the following services listed below, including incorporation of your Fiduciary Structure, at no extra cost except for courier fees. The Fiduciary Structure will have a $2,865.00 annual renewal fee. Let our experienced team of experts take care of your asset protection and privacy needs. See what is included below.
Nevis Complete Management Package Include the Following Services:
Formation of a Nevis asset protection Limited Liability Company
Offshore bank account in Class A top-rated bank (at time of incorporation)
Nevis mailing address with mail forwarding
Nevis telephone number answered by a live receptionist
Nevis fax number
Discount offshore stock brokerage account (at time of incorporation)
Annual registered agent fee
Annual government fee
Maintenance of bank accounts
Nominee directors & officers
Debit card (at time of incorporation)
Online access to bank and brokerage account
Power of attorney giving you 100% control
To order please call 1-800-959-8819 or use our Contact Form.