FREE Consultation
GET MORE INFORMATION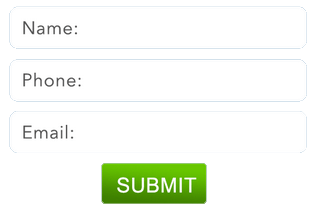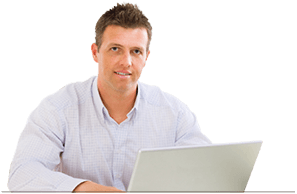 Real Answers by Real Professionals.
Get help to the most commonly asked questions about any asset protection or offshore topic.
Any Business Day 8 to 8 Eastern
1-800-959-8819
Formation Strategies
Consultations
Click or call today for a free offshore consultation.
Call: 1-800-959-8819
The best Offshore Company Formation Strategy for you will be based on the amount of money you need to protect and the extent of your legal challenges. In addition to your asset protection needs we also consider your need for privacy as well as tax issues. Below you will find three levels of strategies in increasing levels of protection and financial privacy using offshore companies and corporations.
Offshore Company Formation Strategy 1
Nevis Limited Liability Company – $1495
Offshore Bank Account – $350
Total: $1,845
The benefits of this strategy, primarily, are that capital is located in an offshore bank account that is owned by private offshore companies. This makes it extremely difficult to discover when an asset search is performed on you. Money transfers in and out of your account will be in the name of the company, thus omitting your personal name from the electronic trail.
Nevis LLC statutes contain strong provisions such that when a member ("owner") of the LLC is sued and receives a court-ordered judgment to pay, the LLC and the assets therein can be protected from seizure.
Offshore Incorporation Strategy 2
Nevis Limited Liability Company – $1495
Offshore Bank Account – $350
Nevis Office Program – $995
Nominee officer and director privacy service – $775
Total $3,615
This offshore company formation plan contains the same benefits of the company and bank account strategy described above, but also includes the Nevis office program, which includes an address with mail forwarding as well as a phone and fax. When an actual or potential litigant calls to see if the company is a legitimate Nevis operation, we answer the phone on your company's behalf. We also receive mail from these offshore companies and forward it to the client. These elements take away the court argument that the company is simply a shell to hide assets. The name of the owners are not in the public records, so asset protection is achieved through statute by the Nevis LLC law and through a very sophisticated level of privacy. Many also use this service to place an address, phone and fax on the company website.
Nominee privacy service allows you to maintain 100% control through voting rights while, at the same time, keeping your name off of the officers / directors / managers list of offshore companies. When asked in court if or in a deposition if you are a director or manager of the company you can truthfully state that you are not.
Offshore Company and Trust Strategy 3
Cook Islands Trust – $12,995
Nevis LLC – $1495
Swiss Offshore Bank Account – $550
Total discounted to $15,040
Many experts agree that the strongest asset protection tool in the world is the asset protection trust formed in the Cook Islands (south of Hawaii). When the judge in the US, for example, demands that the trust funds be brought back to the US and given to your enemy-at-law, the licensed, bonded trustee in the Cook Islands (who is outside of the US judge's jurisdiction) can refuse to comply. This puts you in a position of impossibility to comply with the judge's orders to return the funds. Your money remains safe and secure beyond the reach of the courts.
The Nevis LLC will be 100% owned by your Cook Islands trust. You are the manager of your offshore companies (in this case, the Nevis LLC). You are the signer on the accounts and have complete management control. This places a legal tool inside of the LLC that you can control until the legal duress arises.
OffshoreCompany.com forms thousands of packages every year, protecting the interests of our clients. Call to speak with an offshore consultant to find out what plan is right for you.