FREE Consultation
GET MORE INFORMATION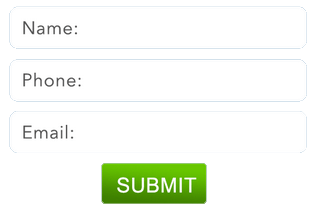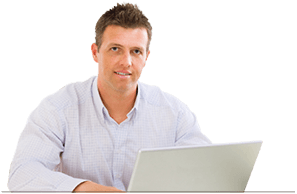 Real Answers by Real Professionals.
Get help to the most commonly asked questions about any asset protection or offshore topic.
Any Business Day 8 to 8 Eastern
1-800-959-8819
Offshore Banking and Credit Card Merchant Accounts

---
An offshore bank account can be used to process credit cards so an income can be generated in the account. Additionally, with regard to credit card merchant account anybody and almost any business can be labeled high risk at the application stage for a number of reasons. A business in a category that has a high refund rate can be categorized "high risk" by any merchant provider. If applications have been turned down recently it could be that the applicant or business type does not meet strict underwriting criteria making a "high risk" credit card processor the answer.
Credit Card Processing and Offshore Banking
When working with a credit card processing provider that specializes in high risk merchant accounts, your application will most likely be approved. This typically involves offshore banking and an offshore merchant account.
Offshore Bank Merchant Account Rates
Often, high risk merchants will pay high risk rates. However, we have found that we save 98% of vendors on processing fees over what they are currently experiencing whether they have low, medium or high risk needs. Be cautious because there are many providers who will automatically approve applicants with predatory contracts and outrageous rates. Always check your contract and see if there's standards for minimizing the transaction rates. Larger reserves, rolling reserve agreements and other types of risk minimization can help an applicant obtain the best rates possible.
Do I Need of an Offshore Bank Account?
A business can be labeled high risk due to its industry, an owner can have bad credit, the business can be owned by a foreign business entity with transactions inside the U.S., the product or service could be illegal in some local, state or federal laws, even questionable marketing or sales tactics can mean that an offshore merchant account is the only option to process credit cards online. In order to have one, most merchants require you to have a bank account in the jurisdiction where the credit cards are processed. That means setting up an offshore company and offshore bank account.
Types of Businesses That Need an Offshore Merchant Account
Most people believe that high risk merchant accounts are only for online casinos or pharmacies, however with today's lending guidelines and financial account requirements, a lot of trusted brands and online businesses are "high risk" and require a specialized credit card processor.
1-800 type chat sites
Airlines
Airplane charters
Amazon, Yahoo or Google Stores
Annual contracts
Antiques
Auctions
Automotive brokers
Bankruptcy attorneys
Brokering
"Business opportunities"
Calling cards
Casino, gambling or gaming
Check cashing services
Cigarette or electronic-cigarette sales or nicotine products
Coins, collectible currency or autographed collectibles
Collection agencies
Coupons or rewards-points program
Credit or debt repair
Credit counseling
Credit protection
Debt collection
Direct selling
Discount health and medical care programs
Debt consolidation
Drug paraphernalia
eBay Store
E-Books (copywritten material)
Electronics
Event ticket brokers (unlicensed and non registered (i.e. Stub Hub type merchants))
Exporting services (non US based)
Fantasy sports websites
Federal Firearms License (FFL) dealers
Finance broker, financial consulting or loan modification services
Indirect financial consulting (i.e. How to Save Money by Lowering Your Electric Bill.)
Financial planning, strategy or advising
"Get rich quick" books, programs, etc
High average tickets
"How-To" type websites (i.e. "Learn How-To Make Money on The Internet")
Horoscopes, astrology or psychic services (i.e. fortune tellers)
"Hype" products or services
Hypnotists or self-hypnosis
International merchants (non US based)
International shipping, cargo or import/export
Investment firms
Investment strategy
Investment books
Lawyer referral services
Life coaching
Lingerie sales
Lotteries
Magazine sales and subscriptions
Mail order
Membership organizations (over 12 months)
Merchants on the terminated merchant file (TMF list)
Modeling agencies
Multi-currencies
Multi-level marketing (MLM)
Music, movie, software downloads or uploads (ie. copy-written music, movies or software (i.e. Microsoft office))
Non US citizens
Off-shore corp. establishment services
Pawn shops
Poor credit
Prepaid debit cards
In-bound or outbound telemarketing services
Real estate
Replica handbags, watches, wallets, sunglasses etc… (knock-offs)
Self defense, pepper spray, mace, etc.
Seo services
Social networking sites – Facebook, Twitter, MySpace etc…
Sports forecasting or odds making/betting
Talent agencies
Telecommunications
Telephone companies
Telephone order
Third-party processing, factoring merchants (i.e. payment processors, vacation rental brokers)
Time-shares or time-shares advertising
Tour operators
Travel services
Travel agencies
Travel clubs
Vacation planners
Vacation rentals (unless property is owned by merchant)
Vitamin and supplement sales – diet pills, prescription pills, health supplements, pharmacy
Voip services
Extended warranty companies
Weapons of any kind – guns, knives, stun guns, or ammo. Includes any parts of weapons (i.e. butts, triggers, magazines, etc.)
---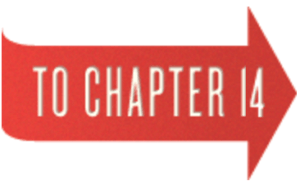 ---